Denver Nuggets: Playing On The Rocky Road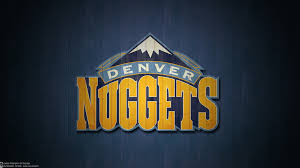 By Christian Liester
The Denver Nuggets are back for more fierce basketball games, at least that is what is hoped for.
The record so far has not been very successful, with two wins and five losses.   Five year professional point guard Ty Lawson has been packing a punch.  He has been playing an average of 34 minutes a game resulting in an average of 15 points per game.  
Starting power forward Kenneth Faried has also been competing flawlessly on the basketball court, playing anywhere from 22 to 24 minutes a game, resulting in an average of 12 points and eight rebounds per game.
Although Ty Lawson has been putting in work on the court, he is not the only guard making an impact. Nine year professional basketball ball player Nate Robinson has been completing each game so far with an average of ten points and two assists.
Recently on Oct. 21, the Denver Nuggets went on to face off against the Portland Trail Blazers.  The Nuggets planned on going in and blowing the Trail Blazers out of the water.  This perceived blowout actually backfired.  The Denver Nuggets ended the game with a very poor score of 75 compared to the opposing Trail Blazers, who ended scoring 93 points.
The Nuggets performed at a very low skill level this game.  Their scoring average from the field was only 33 percent, and only 12 points were scored in the second quarter, which was also followed by only 14 points scored in the fourth quarter.  The team as a whole was struggling to put points on the scoreboard. The player who ended with the most points scored was Wilson Chandler who only had thirteen points throughout the entire game.
The Nuggets have not been performing at a reasonable level in order to be successful this NBA Season.  They have played seven games so far resulting in a low 28 percent success of two wins and five losses.  Lawson, Faried, and Robinson have been competing well, but they will need some sufficient help from the rest of their team if they plan on going on to beat the Golden State Warriors on Friday Oct. 24.