Girls Softball 2015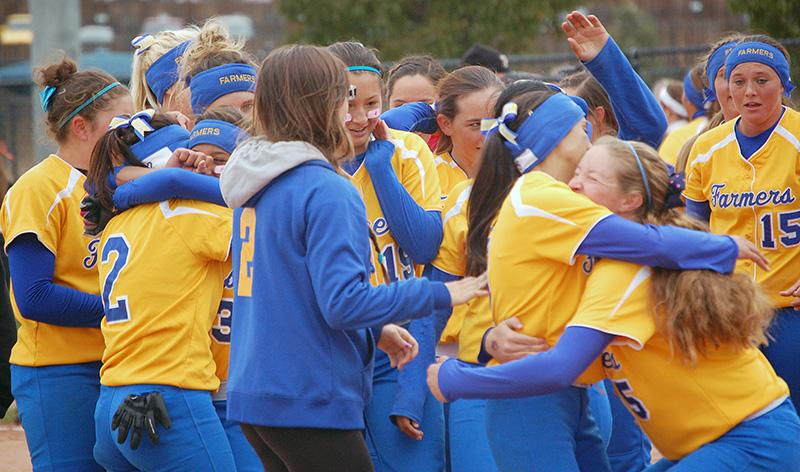 By Carl Vecchiarelli
Back-to-back-to-back state champs.
Could you imagine the great reputation Wheat Ridge High School would get for that? The girls softball team is not far from reaching that goal.
"You don't have to ask if I think we're going to be good. I know we're good,"
states junior Aniesa Abeyta.
And they've proved it, now with the label "league champs" over there heads. These girls are chugging along with their now 13-5 overall record and 7-0 in league. Do they have what it takes to make it all the way? I guess we will see how it plays out. Senior Christina Nelson is another great athlete of the girls softball team and she is planning on rolling through the rest of their season with nothing but wins. Their biggest loss was 5-1 against Chaparral but these girls plan on winning out with only 1 game left in their regular season, being against Mesa Ridge. Last week this talented group of girls destroyed Arvada. They showed no mercy by running up the score at a final of 22-0.
Enough about the varsity team let's talk about the future of Wheat Ridge High School Softball; the junior varsity squad. This young but talented group of girls is showing this won't be the last year we have a good softball team, with an outstanding record of 12-5 and a league record of  4-1. This J.V team gave the pitchfork to Golden by beating them 19-3, then walking off the field with smiles on their faces knowing they shut them up.
Let's go and win us this 3rd state ring, ladies.