Top 19 Senior: Jack Gosage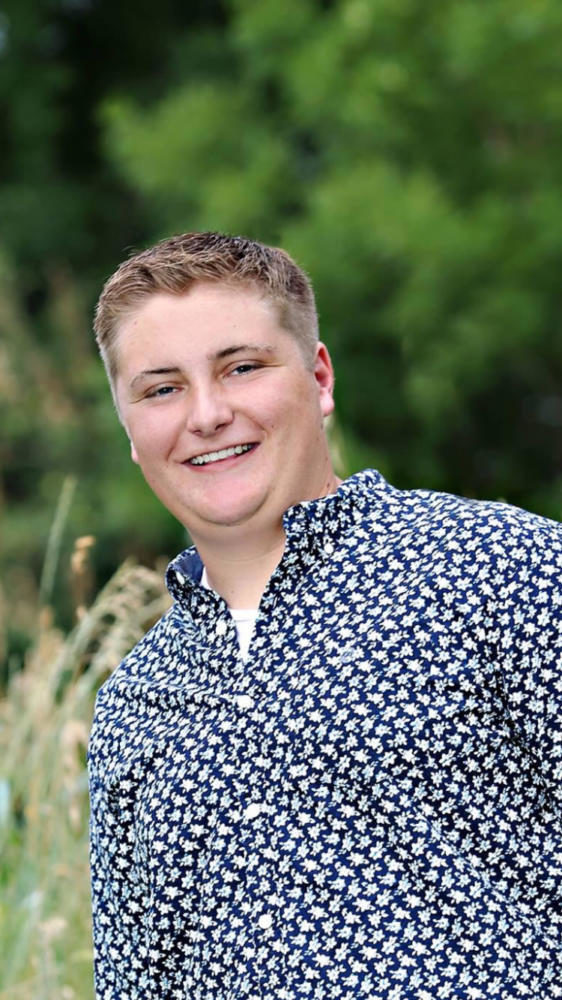 Jack Gosage has played football all four years and also joined track his senior year to throw the shotput.
He has also been refereeing i9 flag football for Ken Trager. Gosage also participated in Mr. Goldenridge and was placed second this past April 6.
Gosage has worked at a greenhouse, volunteered through National Honors Society, and has worked for his church. He was tasked with setting up and taking down for events such as their parish festival. Gosage says he has been told he has a unique personality because he is more outgoing than the rest of them and takes more risks, like when he competed in Mr. Goldenridge.
Gosage says he would not change anything in his high school career, saying it was a blast the whole time, and it went by too fast. He will miss that he will not be with the people he grew up with everyday and all the teachers who have helped him out over these four years in high school. He would tell his teachers and coaches thanks for everything they did and making him into the person he is today. He also said not to take high school for granted because it goes by too fast.
Gosage said that his dad influenced him the most. He has always looked up to him and has had faith in him and wants to be just like him when he grows up. He says it's because his father is good at what he does and knows that he's not the only person who looks up to his dad.
His biggest dream is to do something with his life and be successful without having a lot of money and to just be happy. Some hobbies he likes to do often include hanging out with friends and relaxing from everyday stress and thinking and preparing for his future. This summer he will be working and sitting at the pool for his free time. Jack's best quality is being responsible and when he says he's going to get something done he does and on time.
Gosage will be attending Colorado Mesa University studying how to teach special education.