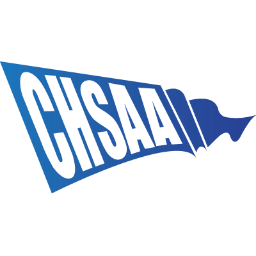 Courtesy of CHSAA
Remember the time when you could go to football games, without having to be separated from your friends, cheering on your school team?
Well, those days may be over for a while. CHSAA and Jeffco Athletics have recently released a statement saying there will be no fans present for the rest of the football season.  The main cause for this decision is the spiking number of COVID-19 cases in Jefferson County and throughout Colorado. CHSAA nor Jeffco does not want to be responsible for contributing to the spike.  An email sent out recently from Mr. Rock states that Jeffco has gone to level 3, or red status, which limits the congregation of large groups of people for the rest of the short football season.  In short, there will be no fans attending JV or Varsity games.
With the limitations put into place for sports, how will this affect people?  The lack of fans will most definitely affect workers and the financial stability of the stadiums, fields, and courts for each sport.  The issue is, football stadiums will not have any fans to serve concessions to, as well as a lack of ticket revenue.  This could lead to long-term financial consequences and the result may put the sports complexes in jeopardy.  It would be very difficult for them to keep business running through the stadium and complexes without these revenues.  Donations would help keep them running, but with how unpredictable COVID-19 is, it can only last so long.  For example, alumni in Jefferson County can donate money to support the athletics of their school.  Another opportunity to support Jeffco Athletics would be teams from each school could raise money through various fundraising efforts, such as getting a percentage from takeout orders from local restaurants, landscaping for local organizations, or going door to door in the community and asking for support.
What does this mean for the rest of the school year and all the other sports seasons?  For right now, no one knows, just like with everything else that has been affected by COVID-19.  As Season B begins, Jeffco Athletics and CHSAA will have to figure out solutions for the sports that are taking place this coming season.  Basketball for example, will there be any fans?  What if they decide to have only 25% capacity or what if they only allow families? Will they allow college scouts to be present in the stands.  Considering baseball is an outdoor sport, will they allow fans in the bleachers to watch the games?  Will the same restrictions apply to soccer and restrict the number of fans on the sidelines?  The bottom line is that if COVID-19 restrictions continue for the rest of the year and beyond, the financial impact on the schools could be severe and seniors wanting to play at the next level may not get the recognition for college scholarships and can greatly affect their life in the long term.