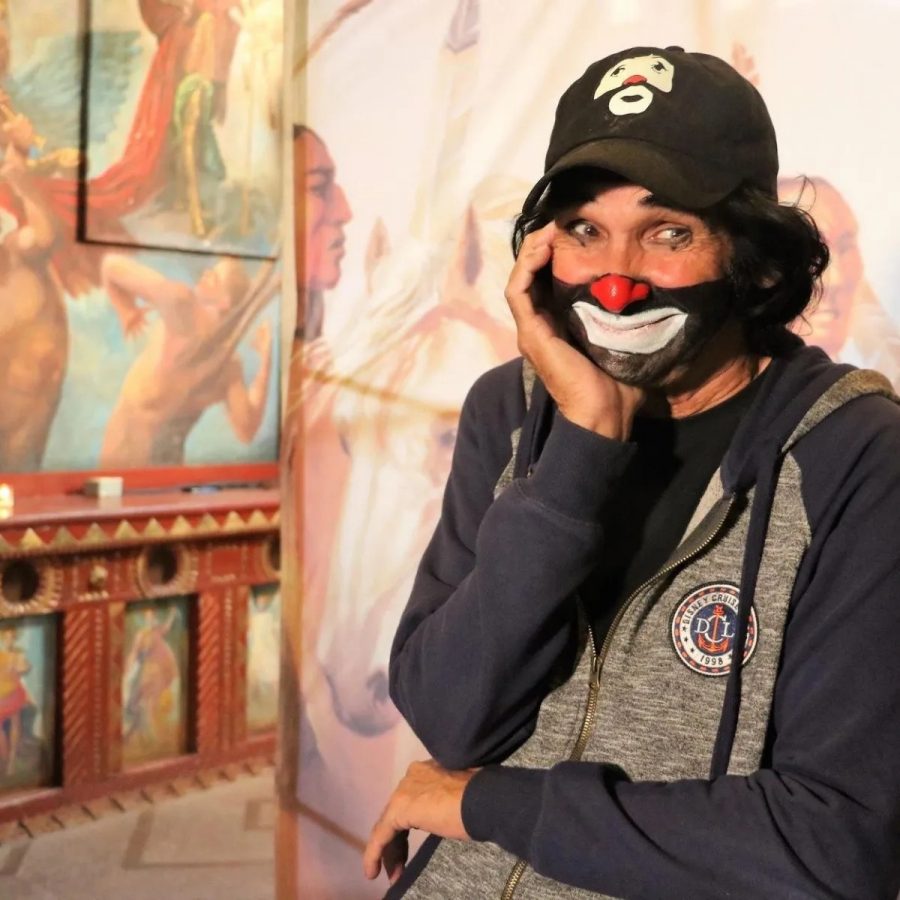 Courtesy of El Informador
Ricardo González Gutiérrez, aka Cepillín the beloved Mexican clown and singer, died at the age of 75 after being hospitalized for back pain.
The news of the death was confirmed by his son, who reported that during the night his father had been intubated after having cardiac complications and pneumonia after being operated on his spine.
Cepillín was born in Monterrey on February 7, 1946. The famous singer studied dentistry, so while he was doing it and attending to the children he decided to paint himself as a clown so that the children would not be afraid of him while he was attending them.
Even in the dental hygiene campaigns for children, the beloved Cepillín came out with his face made up, which was transmitted on channel 12 in Monterrey – now Multimedios. That was how his career began to wake up. The architect Héctor Benavides offered to work on a children's program that would be broadcast Monday through Friday. It was in the air for six years.
It was in 1977 that Ricardo González went to try his luck in Mexico City and got it for three years on Televisa with a program called "El show de Cepillín." It was on this television broadcast that several record recordings emerged, such as La feria de Cepillín, Tomás, El bosque de la China, La gallina co-co-ua and more.
He managed to sell more than a million copies and 11 gold records for these recordings. Later, in 1987, he had another television program – which lasted a year – on Televisa Channel 5: A smile with Cepillín.
In 1990 he returned to Monterrey to carry out the program Super Saturday with Cepillín that lasted a year in the air. It was in this production that his sons Ricardo González jr. and Roberto González began working with the character "Franky."
However, his participation in television did not stop, since, in 2006, he was on the program 'Cepillin live', broadcast by Multimedia Televisión, in which his children also participated.
Ricardo González, son of the entertainer reported that the comedian had cancer. The disease was recently discovered during surgery on his spine.
The son of "the clown of the TV" detailed that they expected Cepillín to report it instead, since it was estimated that he would have been discharged on a Tuesday, but had cardiac complications and with pneumonia he presented, so on the following Sunday, it led him to intensive therapy, where he was intubated.
"I'm going to say something that I wanted my dad to say when he went out, because the idea was that he was going to go out on Tuesday, but we got things complicated and I'm going to have to say it right now. When the hospital performs the surgery they see a tissue with cancer, that is, lymphoma, then that lowered the immune system to my dad and that's why they had to have intensive therapy because the immune system was lowered," he told the press outside the hospital on Sunday night.
Cepillín later died on a Tuesday at the age of 75 after being hospitalized on Feb. 28. I was very familiar with Cepillin; every birthday we'd turn on his birthday song and sing along to it. I remember sitting with cousins and friends as kids, and watching him on tv while we'd dance and prance around. He was a big part of my childhood and although he's not here with us anymore, he will always be in our heart.