Wheat Ridge gets a Hero for a New Security Guard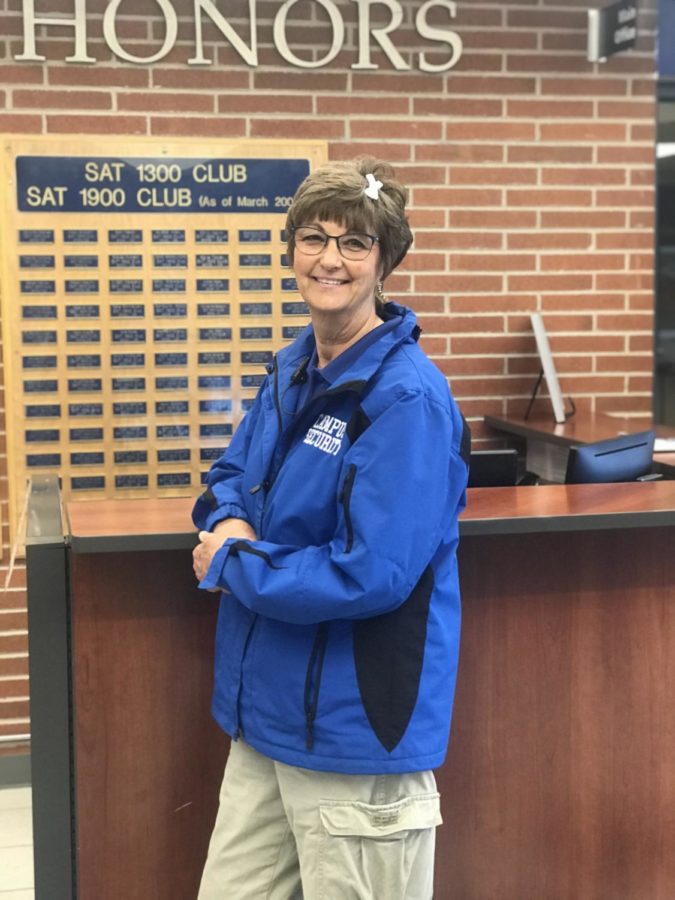 Going to school isn't something that should be feared, or even thought to be feared.
Kids go to school to get an education, and parents drop their kids off at school with the trust that they will be safe. On April 20, 1999 this wasn't the case for Columbine High School. Two teenagers went on a shooting spree at Columbine, in Littleton, CO, killing 13 and wounding 20. At the time, this was the worst school shooting in the United States. School shootings were not a big concern in the 1900s, not something that crossed a lot of people's minds often, although after this shooting it caused an outbreak of debate about gun control, a debate that is still faced to this day.
Fast forward to 2018. Now, schools security is a top priority. Wheat Ridge High School we gained three new campus supervisors. All of the security guards at WR are significant, but one stands out, from the little bows she wears in her hair to the story that has shaped her career. Sydney Keating transferred from Golden, because Wheat Ridge needed a female security guard to fulfill a contract. Ms.Keating willingly transferred to WRHS so they could uphold their contract.
Since Keating has been here, people have fallen in love with her, and her goofy, sweet personality. It isn't hard to miss her in the halls; she is always smiling at the students, waving, and sometimes even making conversation with the students.
Every person has a background that might've changed who they've become, for better or worst. In Keating's case, she has a story that could shock many, and a story that has made her a better person.
Keating was working at Columbine for six years as a security guard. When the 1999 school shooting happened. She had just come back from lunch when she got a call on her walkie talkie that there were kids downstairs with guns. After that, shots started to be fired.
Keating hid under a desk for three hours with the principal's secretary. Keating knew the two boys: Eric Harris, and Dylan Klehold. She never thought they would be the type of people to commit such a crime. "I knew both of the kids very well. No, I didn't think they were the type because how do you classify those types of kids?", said Keating. She left Columbine two years after because she felt that her school was just a stop for media attention, and it made her feel like she was a part of a clown show. She could no longer take all the media attention her school was receiving, so she left to Golden High School, where she worked for three years.
Keating recovered from this devastating event and has changed her priorities were. She now puts God first, her family, and then everything else. Safety has also become her number one priority, as a school security guard that went through one of the most tragic school shootings. It has put her on higher alert; she won't stop doing what she loves because of a school shooting. "The shooting changed my life goals, but two people with a gun aren't going to get me down. That's why I've been a security guard with Jeffco for 25 years" She said. Keating has become a shining star at our school, both for her heroic acts, and glowing personality. Campus Supervisor Rick Shriner summed it up best when he said, "She's a hero."