Fall in Love With This Season's New Shows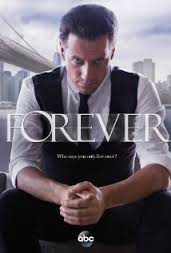 By Sterling Martinez
Fall is truly a fantastic season: the leaves changing colors, the temperature slowly decreasing and the aroma of the holidays, flowing through the cool fall air.
What better way to celebrate the season than by putting on a new fall sweater and drinking a pumpkin spice latte while checking out the new fall shows? Some of this year's new fall shows include Bad Judge (NBC), Forever (ABC), Selfie (ABC), How to Get Away With Murder (ABC) and Manhattan Love Story (ABC).
By far my personal favorite new series is Shonda Rhimes' latest Thursday night success How to Get Away With Murder.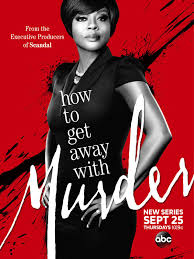 As a devoted fan of Grey's Anatomy and Private Practice, I have been a longtime fan of Rhimes' miraculous medical dramas. I was admittedly skeptical of this new murder mystery, because I wasn't sure how many great shows one woman could create, but I am left, yet again, in awe of Rhimes' talents for drama, thrill, and suspense. It is clear that Rhimes has an apparent passion for strong female roles; this time around, Rhimes' leading lady is Viola Davis who plays unstoppable defense attorney Annalise Keating. This strong, intelligent and impressive leading lady is truly awe-inspiring. The show is about a group of Keating's law students and the murders involving Keating's husband. Keating's students think through not only these murders but many others. Keating herself refers to her class as, wait for it, "How to Get Away with Murder." However, the show is not for the chaste in many "sinful" ways. The characters and show as a whole are provocative, manipulative, competitive and deceptive in all the best, most entertaining ways.
Selfie i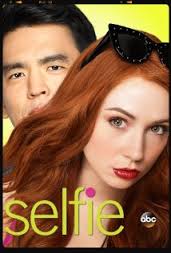 s a comedy that keeps people giggling every Tuesday night. Just because the show has humor in spades, it doesn't go to say that it doesn't have heart and a great message for modern society. The show is about Eliza Dooley, a self-involved twenty-something year old. After being humiliated in an embarrassing viral video Eliza enlists the help of Henry Higgs, a stale and yet subtle marketing expert who agrees to assist Eliza in  reinventing her image in not only in the office, but also in reality—offline. The show continues as Eliza and Henry while helping one another improve their relationship with modern society start a budding friendship. Much like main character Eliza, this show is funny, interesting and cute enough to keep your attention.
Bad Judge is a comedy starring Kate Walsh, who plays Rebecca Wright, a not so wigs-and-powder kind of judge. Judge Wright is a tough and unforgiving Judge on the stand and a not-so-serious, fun-loving, noncommittal gal in her free time. The comedy is not as "laugh out loud" as one might hope. It is a cute show and a good pastime but doesn't seem to have an actual plot worth getting into.
Forever i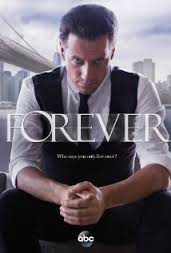 s a yet another ABC success. This show is truly worth watching. It has something for everyone. Whether you're into fabulous fantasies, creepy crime shows, or mysterious medical shows, Forever has a lovely little something for all. Dr. Henry Morgan is a New York medical examiner who has it all. He has extensive medical expertise, unfathomable sleuthing skills and unfailing historical knowledge. But he also has a charming British accent, abundantly attractive good looks, and to top it all off everlasting life. The first few episodes are all that can be expected of a great new show. There is the getting to know the characters and the "reeling in" of viewers, and Forever does this in an amazingly entertaining and effective way. Now is the perfect time to get hooked as the overarching plot begins to set into place.
Manhattan Love Story is a love story—with voice overs. The show is an inside look into what guys and gals may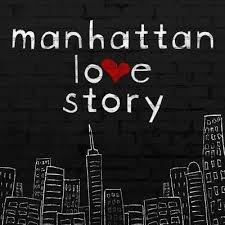 be thinking while mbarking in a new relationship. Upon watching the first few episodes, I would say that Manhattan Love Story has absolutely nothing compared to Dear John or The Notebook. Much like Bad Judge, this sitcom has not been more than a pastime and will not be getting another chance from anybody—ABC has decided to cancel this cute little sitcom, and I clearly understand why this show is not getting any viewers. This show has minimal comedy, is far too predictable and is completely boring. It is merely one of those shows that either come on after a show you do enjoy—like Selfie—or due to the lack of interest, a show that's great for leaving on while doing homework. Autumn like new shows, is a lot of things.
There are good things like pumpkin spice lattes, new sweaters, the return of your favorite shows  and the birth of all new shows like How to Get Away With Murder, Forever and Selfie. And then there are not so great things like the drop in temperature, re-arrival of homework and, of course, the official end to summer. And then there are not so great shows like Bad Judge and Manhattan Love Story. Trying to find a new fall show is a lot like finding the perfect fall sweater; it takes trying a few on before you find that perfect one.