Polly Letofski: First Woman to Walk Around the World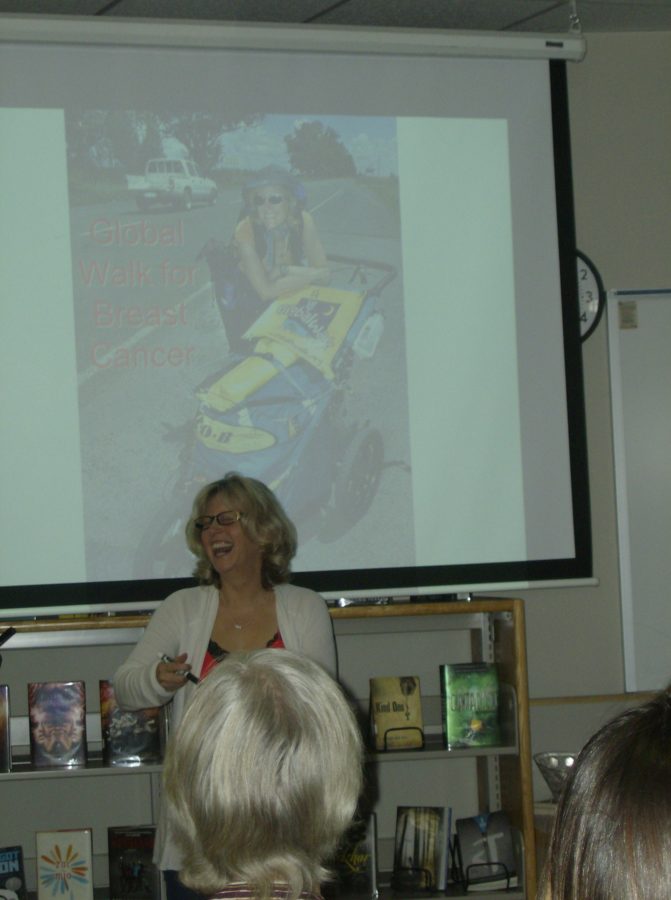 By Malina Gallegos
Author Polly Letofski was the first woman to walk around the world to raise money and bring awareness to breast cancer.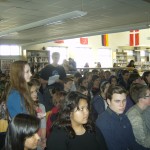 She was inspired do this because in 1974 when she was reading an article in the newspaper about the first man to ever walk around the world she thought she could be the first woman to walk around the world. Her journey started Aug. of 1999 and she walked 50 miles a day every day for five years. She started in Vail, CO and headed west from there. She went through 29 pairs of shoes total and when she needed to get over the ocean she flew.
After she returned home, she wrote a book called 3mph about all her adventures through her journey. It is inspirational and humorous. Letofsky came here to Wheat Ridge High School and spoke to a couple of classes in the library about her experience. Letofsky stated that the scariest experience she had through the journey was when she was in Greece walking on a path next to a forest and a man randomly popped out and grabbed her arm speaking in Greek so she couldn't understand. The most heartwarming experience Letofsky had was when Gandhi's granddaughter greeted her and gave her a rope necklace that was once Gandhi's. Her journey made her more confident and helped her get out of her comfort zone to reach out for help easier.
Letofksi had a great sense of humor with the audience and reached out to them. She is definitely a great person to look up to when it comes to pursuing your dreams. Her advice to us: "If you have a dream, write it down every day and build a team of support". The library has copies of 3mph if you are interested about Letofski's journey.