Looking for a Summer Job?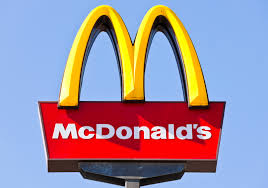 By: Christian Liester
With summer coming quickly, teenagers' thirst for jobs becomes immense.
All teenagers want to obtain jobs to support themselves with cash for the entirety of the summer but do not want to take the time to go out and get them for themselves. So to help everyone out I went out looking for all the businesses currently hiring in the local Wheat Ridge area for summer positions.
Although most of the businesses hiring reside in the fast food world, these types of jobs are the ones that will be the most beneficial for teenagers for the time being. Fast food business jobs offer a steady work schedule, making an opportunity for teens to get a decent amount of cash flow to be spent on all the fun summer activities involved with the two month break. Fast food businesses currently employing in the Wheat Ridge area include: Burger King on 38th and Wadsworth as well as on 49th and Kipling, the Wendys off of 32nd and Wadsworth, the Good Times on 38th and Wadsworth and the one on 60th and Kipling, the Dairy Queen off of I-70 and Youngfield and the one off of 44th. And if you would rather work at a Mexican type of fast food, the Taco Bells on 46th and Kipling and I-70 and Youngfield are also hiring. There is a fast food restaurant hiring everywhere for everyone, and hours are almost guaranteed.
Although fast food is a guaranteed summer job option, there are other types of jobs hiring as well. For a fun adventurous job during the summer, Water World or Elitch Gardens hire hundreds of teens every year. So going down there and filling out an application would be in your best interest.
Every teenager wants to go to Chick fil a, Qdoba, or the movie theater, but  they do not necessarily have the money to do so. So these job opportunities are in your best interest. Make your summer the best and be able to afford the most awesome summer activities available, so go and apply for your soon to be summer job right away.