Top 20 Senior: Emma Bechler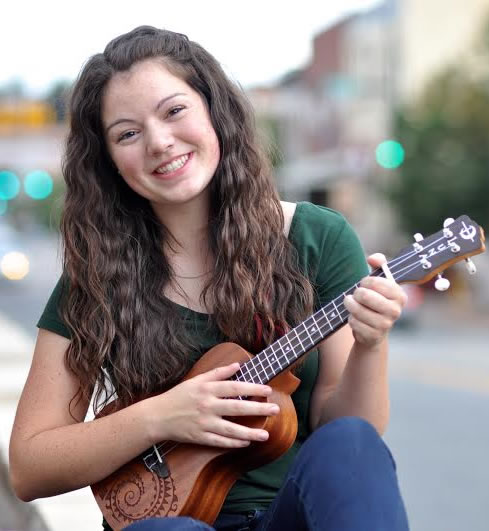 By: Lily Fraser
Emma Bechler has achieved many amazing things throughout her four years of high school, such as being part of the National Honors Society (NHS), captain of the girl's soccer team, and many musical classes.
She has attended AP and Honors classes and is the top ten percent of her class.
Because of her outgoing achievements, her family and friends say that her sunny attitude is the most unique aspect of her personality. Her older sister Mary has a significant influence on her life. Her sister is intelligent and poised and a talented musician, and she wants to be just like her; to grow up with great patience and kindness and being a great source of encouragement.
Emma says that she'd never relive her high school years. But, she wished to savor the meaningful moments that she may have taken for granted over the past 4 years. She said that she will certainly miss her friends and the excellent teachers that have helped her throughout the years here at Wheat Ridge High. She'll miss participating in the Wheat Ridge Singers and Farmer Pride Band most of all.
Since she already wishes to have world peace, she would also wish for a tuition-free college, like most people going to college. Her biggest dream to to be accepted into medical school and to record indie music as soon as possible. But of course, high school has it's embarrassing moments, and Emma's most embarrassing moment was when she introduced her Capstone theme on females who are more vulnerable to ACL tears and started with the phrase,"I chose my Capstone on female anatomy.."
Emma always wanted to encourage others and to push through failure and make sure it doesn't drag you down. She's made sure not to let the failed things in life drag her down, because she will be graduating soon enough with memories of high school teachers and friends. The few teachers that have given her the most impact in high school have been Mr. Schultz and Mr. Craig. If she could tell them one thing, even though she's already told them this, it would be a huge "thank you" and that they've been constant encouragers and have pushed her to explore to her full potential in life.
After graduating high school and taking her love of Indian food and Lord of the Rings with her, she will be attending Grinnell College in Iowa to major in biochemistry and minor in piano.