Top 20 Senior: Garrett Bagley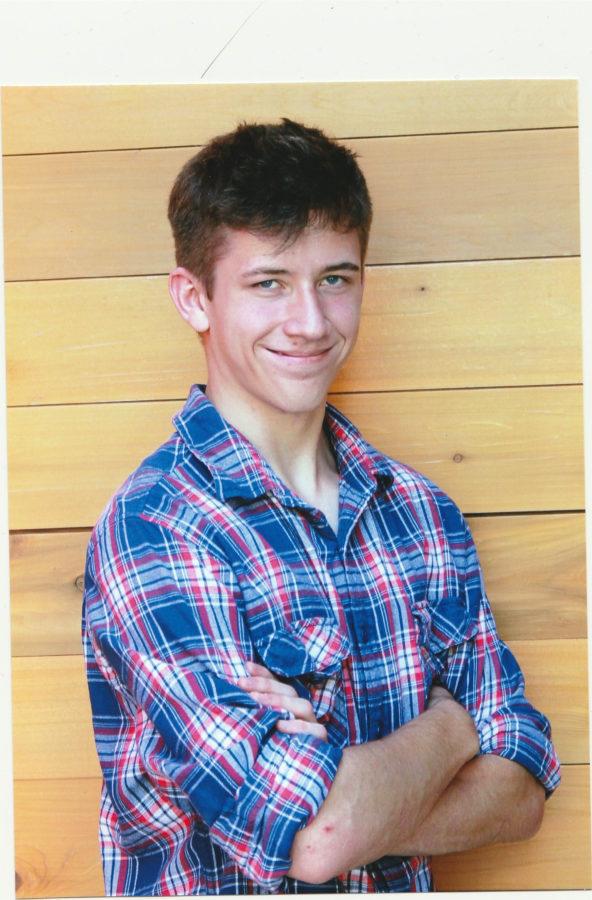 By Landon Stokes
As Lisa Unger would say: "He didn't seem like the sharpest tool in the shed." Unger obviously wasn't talking about senior Garrett Bagley.
Bagley will be going to Metropolitan State University of Colorado to pursue a bachelor's degree in mathematics with the hope of becoming a teacher.
Bagley is a man of taste, you see. And as such, his favorite movies include Reservoir Dogs and Mad Max. He's also excellent when working with computer code, and keeps himself educated with the newest technological advances. As an added bonus: his favorite food is French toast.
Aware of his abilities yet down-to-earth, Bagley's best trait is his confidence, and his friends and family enjoy his intimidating, yet logical, manner. These traits translate to all aspects of Bagley's personality, as he is very level-headed and able to think things through in a fair and logical manner to formulate his opinions, and he enjoys when others do the same. According to Garrett, "The utmost influence in my life… [is] Mr. Couch. He's extremely virtuous in everything that he speaks, his rationality is far more balanced than anyone I've ever met."
Speaking of school inspiration, Bagley owes all of his achievements to the wonderful Coach Dave Osse of the wrestling team, and would like to tell him that, "You are one of the most inspirational characters in my life at this point and I guarantee for the rest of my life." He then goes on to explain about how much he learned about hard work and perseverance through wrestling, ending his speech with, "I can only imagine what would have happened if I found wrestling earlier. Thank you, Coach."
Balanced not only in his judgement, Bagley's outside life reflects his personality as well. Whether he's teaching young children to swim, helping elementary students with their homework, or wrestling, he leads a busy and rewarding lifestyle. Even when working at target, Bagley was excelling as one of the youngest, and most highly-trained, employees.
Bagley down-to-earth personality is almost a bit pessimistic at times, and when talking about friends from high school he explains, "The reality is as time goes on I won't be able to be their friends anymore. We will become distant and I won't be able to continue making memories with all of them and only a select few." Saddening? Perhaps, but a person like Bagley is always looking for the next challenge and new people to meet, and we here at Wheat Ridge High School wish him luck in all of his endeavours.