Top 20 Senior: Maggie Hofmann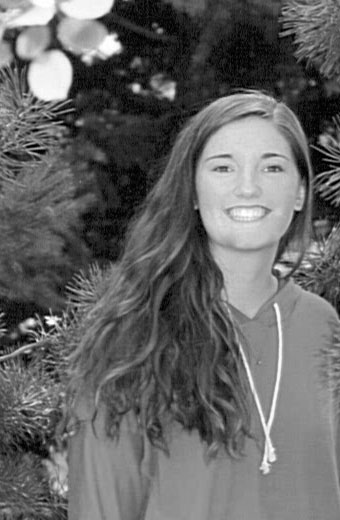 By Landon Stokes
Few high school students can say they managed to rank 8th out of 264 in their class and achieve an unweighted GPA of 3.89 their senior year.
Maggie Hofmann is one of those students. Top that off with seven AP classes and a long list of awards and extracurricular activities, and you've got yourself one hell of a student.
Beyond just simple academics, Hofmann also participates in both coaching and playing sports. She was captain of the Varsity girls' basketball team her junior year and has played club soccer ( for 10 years, including coaching a youth soccer team during her first two years of high school. Hofmann has also been on student senate for the duration of her time at WRHS, and cites her most memorable moment of high school at the Day Without Hate rally during her sophomore year.
Hofmann says her best quality is her compassion for others, which makes sense coming from a person whose pet peeve is when people degrade others to make themselves feel better. She also explains how her family perceives her, saying "My family recognizes my unique maturity. My friends would likely see my observational nature unique, along with my mild temperament."
After blazing her way through high school, Hofmann will be attending Boise State University in Idaho, and this summer she will be travelling to Europe for two weeks for some much needed R&R. But someone like Hofmann is always looking to the future, and as such, her biggest dream is to have a family. She has a picture of a perfect family dynamic in her head, and she's not about to let it go.
Looking back on her high school experience, Hofmann had this to say about her inspiration: "Mrs. Rossi has really helped me change the way I think about tough situations and I would tell her I am so thankful that I got her as a teacher…" And as far as advice for underclassmen goes, Hofmann says to just slow down and enjoy each moment. High school seems like a long endeavour, but it ends up going by rather quickly so its better to just enjoy it while it lasts.
Next year's seniors will have to work hard to live up to the reputation set by the graduates this year, and few shoes will be harder to fill than Maggie Hofmann's.