Top 20 Senior: Shayla Bezjak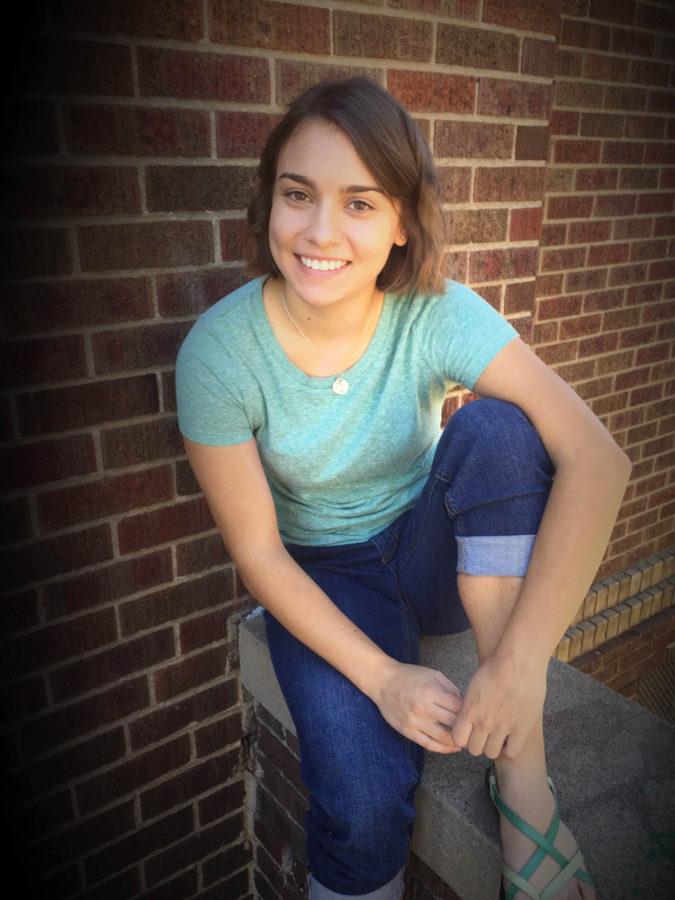 By McKinnley Bartels
Shayla Bezjak is one of the best of examples of a well-rounded and accomplished Farmer.
She is not only a great athlete who played varsity basketball, lacrosse, and participated in Track and Field, but she is also an enthusiastic leader.  Bezjak was a part of the Girls Leadership Council, a team captain for basketball, and the Wheat Ridge High School National Honors Society President for both her junior and senior years.
Even though she is quite the smarty pants, Bezjak is very unique in the sense of her humor and her abilities such as remembering television, movie quotes, and celebrities. The person most influential to her is Tina Fey because she's amazing and her book was life changing. During her free time after all the studying and extra activities she's involved in, Bezjak enjoys watching television and movies like 10 Things I Hate About You and But I'm a Cheerleader, painting, playing even more sports, and talking to her cat.
While enjoying her hobbies, things that drive her up the wall the most are loud eaters, loud breathers, uptalk, ignorant people, and people who crack their necks abruptly. In her opinion, her best quality is her open mindedness because it helps her relate and understand others.
Even though the world may be full of bad people and hate, Bezjak's one wish is for "all the children of the world to joins hands together and sing in the spirit of harmony and peace." If she had two wishes, however, she'd wish for equality.
As for high school and all her memories at Wheat Ridge, Bezjak will miss all the teachers and what she will always remember is taking photographs for her psychology packet with her friends. If she could relive her high school years, she would take more classes that she enjoyed rather than the classes that look good on a transcript. Now that's some food for thought! Coach Cindy Wirth is who influenced her most throughout the years because "She RULES!" If Bezjak could leave behind one piece of advice to the remaining Farmers it would be, "If you're trying to decide between eating cake and not eating that cake, always eat the cake!" Maybe more of us should start taking that advice.
Throughout the summer Bezjak plans on working here and there and going to Europe while starting to prepare herself for college. During the fall, she will be attending Smith College in Northampton west of Massachusetts.