Farmers Join Together for the Homecoming Game
Hang on for a minute...we're trying to find some more stories you might like.
By Brendan Jordan
The homecoming game is an event that almost all Farmers look forward to during
the year.
This year's game was one to remember.
Jeffco Stadium filled up this last weekend with students and adults wearing the blue and gold to watch the Farmers play the Broomfield Eagles. I had the privilege to join my fellow classmates in the student section for the game and cheer my heart out as the players took to the field.
The Farmers chose to receive on the first kickoff to start the game. However, the first quarter brought nothing but back ­and ­forth four ­and ­out plays (no first down awarded), leaving the fans not much to cheer for as no one had scored. A short interval between the two quarters, then right back to the game.
The Farmers scored a touchdown to take the 7­0 lead against the Eagles. However, the Eagles responded back very quickly and tied the game at seven. Time was winding down in the second quarter when the Farmers scored another touchdown to take a 14­7 lead into half­time.
After what seemed like such a short half­time break, the two teams took to the field again and the Farmers prepared to kick off to the Eagles to start the second half of the game. After a strong first half by the Farmers, the Eagles took control of the second half of the game, scoring one touchdown in the third quarter to make it 21­14 to take the lead. They held onto the lead throughout the rest of the game to secure themselves a Victory.
I spoke to Sophomore centerman AJ Wyse about the game and how the team had felt, he responded, "Well, we came into halftime with a lot of confidence. I can probably say that we thought we were going to win the game. But that thought caused us to lower our defenses and take the loss. But we'll recover."
Although the Farmers lost, I for one can say that this homecoming game was one to be at and one that we will all remember. From the fumbles and great running plays, to the chants about Harambe and the half time performance by the band. We will look back and remember the great night we all had at the homecoming game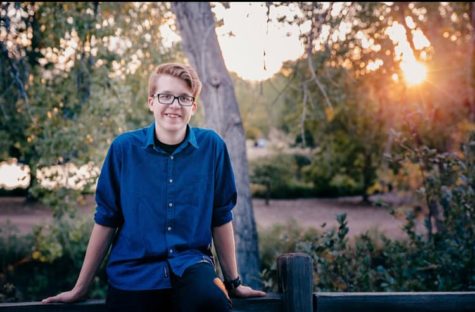 Brendan Jordan, Sports Editor
Brendan Jordan is a huge Colorado Avalanche fan and has been the Sports Editor of The Haystack for three years.