STEM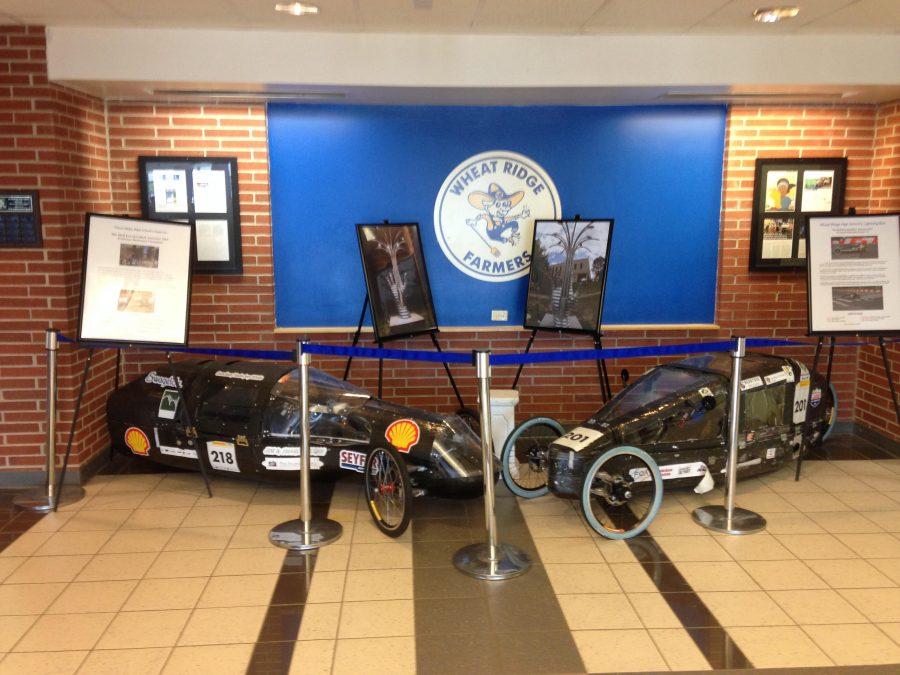 Connor Gard, Copy Editor
October 25, 2016
By Connor Gard
STEM (Science, Technology, Engineering, and Math) is the big cheese of our school and is led by science teacher Chuck Sprague.
The STEM program offers courses for an introduction into engineering, as well for furthering students' knowledge and understanding of it.  Over the past few years, the STEM team has strongly represented our school in competitions and events held between schools, across the country.
While talking with Sprague, he informed us of their plans for this year.  The STEM program is working on five projects, including two cars for the Shell-Eco marathon, a car for the Solar Car Challenge, a human-powered vehicle for a NASA competition, as well as another vehicle for a University of Colorado Denver competition.
The Shell-Eco marathon is an event that takes place each year in Detroit, MI, in which students from across the Americas go to compete their energy-efficient vehicle designs, in which the vehicle to go the farthest on the least amount of fuel wins.  Seeing how our schools team has performed in the past two years in the Shell-Eco, we can expect to see another great year from the department.
The Solar Car Challenge, held in Texas at the Texas Motor Speedway is focused on motivating students in science, engineering, and alternative energy.  It also teaches them how to design, engineer, build, and race solar powered vehicles.  It is then held as a closed-track event in which students can show off their end products.
The NASA competition focuses on designing, constructing, and testing different technologies for a variety of different environments.  It also provides a valuable experiences that engage students in different technologies and exploration missions for the future.  The vehicles will be powered by people and carry two students over a half mile course.
The UCD competition also has students design human-powered vehicles that are able to carry cargo.  The vehicles are powered by only one person, and the vehicle must also either use two or three wheels.
This year, the class has nearly doubled in size, now with over 70 students.  The class is always looking for more students who are willing to put in the work, as well as show up with a good attitude.  Sprague said that if anyone is interested in joining the program, they should see him, and try to make it happen.