Nick Arvin Visits Wheat Ridge High School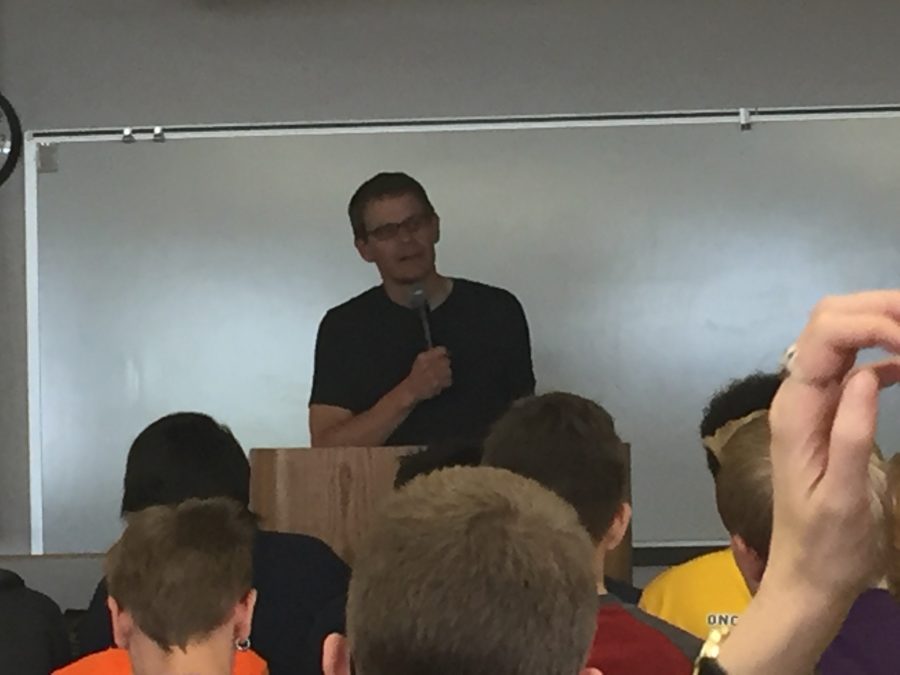 Landon Stokes, Features Editor
October 25, 2016
By Landon Stokes
At least once per year, our school's LMC hosts an author visit where an author, usually local, visits our school and gives a lecture about anything related to their field–whether it be their published or unpublished works, literature, or creative writing.
This year, on Sept. 15, Nick Arvin, author of Articles of War and a number of short story collections, visited our library to talk about his most recent book, The Reconstructionist, and the events in his life that led up to it's creation.
The Reconstructionist tells the story of Ellis Barstow, a forensic reconstructionist who investigates and recreates car accidents in order to piece together the events of the wreck. The book is loosely based on Arvin's own life, recounting actual events with fictional characters and dramatic flair. Arvin is an engineer and writer, who used his skills to work on vehicles and eventually recreate fatal car accidents for courts and insurance companies.
The visit mainly consisted of Arvin talking about The Reconstructionist and the education he received and events in his life leading to the writing of the book. Specifically, he went into detail about his experiences as a forensic reconstructionist and how his knowledge of both engineering and creative writing came together in his line of work. Arvin noted that there is a lot of writing in both engineering and forensics, and his numerous writing classes throughout his career helped him write detailed accident reports, and his knowledge of machines and physics aided him in reconstructing the events of an accident. He also showed the audience three animations of car wrecks, which he and his department had worked with animators to create in order to piece together a number of confusing accidents for the police and other clients.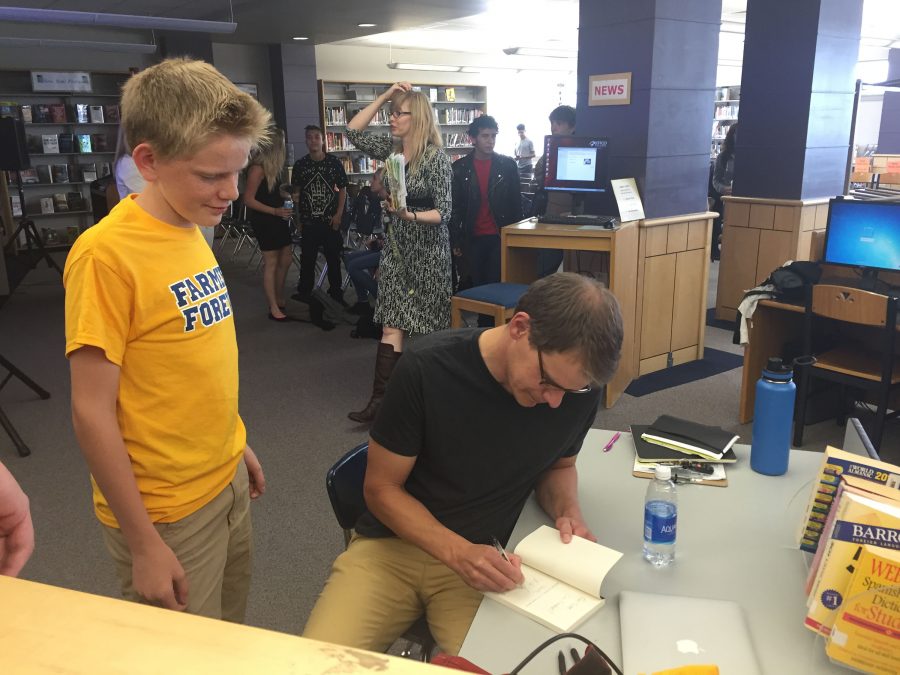 After his talk, a raffle was drawn and five lucky students and teachers won a copy of The Reconstructionist, and Arvin was given a Wheat Ridge High School shirt for visiting. He then remained at the library for a book signing, in which anyone who owned or just won a copy of his latest book could get it personally signed.
For those not able to attend the visit or win one, a signed copy of The Reconstructionist is available for checkout from our school library.