Stranger Things are Coming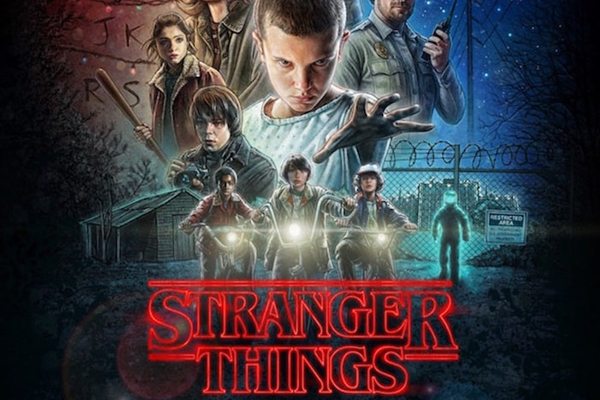 By Nevaeh Valtierra
Netflix released the well known series, Stranger Things on July 15, 2016.
The first season was about a boy named Will who suddenly disappeared and his family and friends began looking for him. They slowly found disturbing clues, including a young girl who possessed strange powers that would help them find Will. Netflix gave us eight episodes filled with horror and suspense but left us all hanging when we thought the end would give us a happily ever after and didn't. Instead, they left us questioning whether or not the dreadful and fearful alien activity was over. During the Super Bowl, in January a thrilling preview to the second season of Stranger Things aired. Netflix later released episode titles and the names of people joining the show.
According to the Comic Book Resources, all the actors from last season will return, including Millie Bobby as Eleven. If you watch the series, you definitely questioned her return.
Sean Astin, known for his role in The Lord of The Rings and The Goonies, will play Bob Newby, a former nerd who went to high school with characters Joyce and Hopper.
Paul Reiser will join the show as Dr. Owens, a high ranking member within the Department of Energy.
Also, Linnea Berthelsen will play a young woman named Roman who doesn't live in the alienated town, but is somehow related to the events from the first season.
In addition, young Sadie Sink will play a tomboy named Max who has a complicated history.
Also joining the show is Max's older brother named Billy, played by Dacre Montgomery. There will be other new actors who will play smaller roles.
"There's definitely a handful of really compelling new characters this season," executive producer Shawn Levy said during an interview.
The show will introduce us to many new people, but the first season characters will remain the main focus of the show. You will see these new characters when the second season is released on Oct. 31. Keep in mind that season two will be picking up nearly a year later, in the fall of 1984. The characters will slowly realize their struggles with the supernatural forces were only the beginning!