Career Explorer Program Comes to the Farm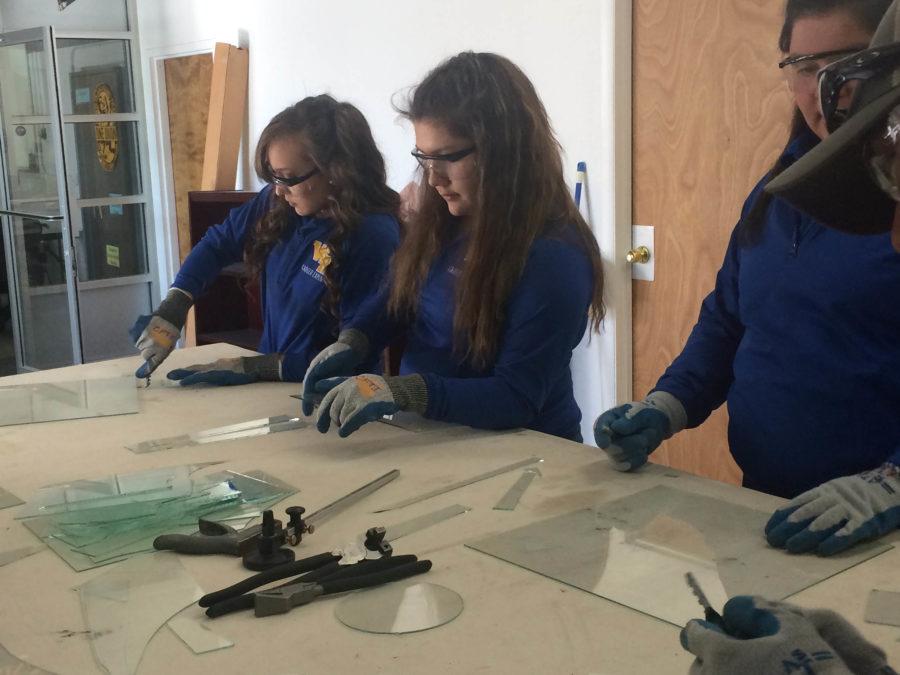 Destiny Ramirez, Rookie Reporter
February 21, 2017
By: Destiny Ramirez
This program has allowed the kids to see school in a different way.
"We have witnessed an engagement from these students that was not previously there," said Ken Trager, assistant principal for the junior class at Wheat Ridge.
Junior Jesus Hernandez joined Career Explore and said,"It's a second chance to actually do something with my life and get on track."
"Career explore gives the students hope, gain credits through working. They have a personal buy in, and students get a certification and job experience," Trager stated.
However, there are two cons to the program. The scheduling may be difficult for the students, and the transportation for jobs may be hard to acquire.
The scheduling is very different from the normal school's schedule. The kids will be at Wheat Ridge from January to March learning about each program and deciding which is the best fit for them. In March they will start an internship with the program they have selected.
Amanda Olenberger, counselor, explained how they want to change the philosophy because in the past 20 years it's been "College, college, college, everyone has to go to college." She ended by saying how that was not the case for many students and that there are a lot of industries where you do not have to go to a university; you could go to a trade school or something similar. The creators of the program want to give other options to the students instead of just college. They want the students to begin a successful career in whatever they believe in and be just fine without going to college.
When asked if the partners gain anything from this program, Olenberger said, "They gain employes that they trained and can continue within their business".
"The industry partners have the opportunity to train and possibly hire students that may fill job shortages in their field," Trager said. The partners heard of this program through a phone call from Griff Wirth, the principal at Wheat Ridge.They stated what kind of change they want the high schools to have. It's too early in the program to see if it is a success, but from the views right now and the little changes that have been made, there is hope that the program will be full of success.