Top 19 Senior: Djimon Hill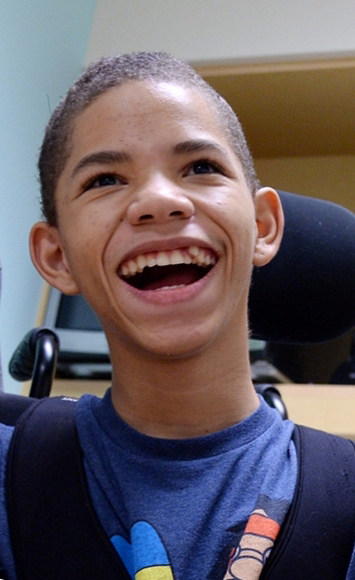 Top 19 senior Djimon Hill is a very kind and caring Farmer.
He has participated in Unified Sports Basketball team during his junior and senior years, and he has worked in Joe Pit's Coffee Shop for three years, delivering coffees in his freshman, sophomore and junior years. He has helped manage the freshman football team when he was a sophomore.
"My friends and family think that I have a great sense of humor," Hill stated. His cousin is a huge influence on Hill because he always encourages him to do good things. If Hill is upset, his cousin will be willing to talk him through things. Jen Marquez, the career explorer teacher here at Wheat Ridge High School, inspired Hill the most because she has treated him similarly to the other kids and has encouraged him to do his best work in life.
This Farmer's biggest pet peeve is when people don't ponder and start calling him names like "cripple", "That's just dumb!" Hill added.
What Hill will miss when he gets out of high school will be his friends.
One of Hill's qualities is that he never gives up, no matter what is it, he will try and accomplish his goal, and his biggest dream is to walk by himself and if he had only one wish to be granted, it would be to play high school football.
Hill's most embarrassing moment in high school was when he got in trouble for riding down the ramp that is located in the parking lot behind the school. If Hill could do something different in high school, it would be to try and do his work better and put more effort and attitude toward something.
"I will miss my friends the most when I get out of high school," Hill added. This summer, Hill is planning to go out of town to Iowa with his family.
What this talented senior would tell everyone in the Farm would be to always be nice to everyone, it doesn't matter who they are or what they do, just be respectful.
We all hope Hill visits Wheat Ridge High School in the years to come.