Top 19 Senior: Jerrell Terry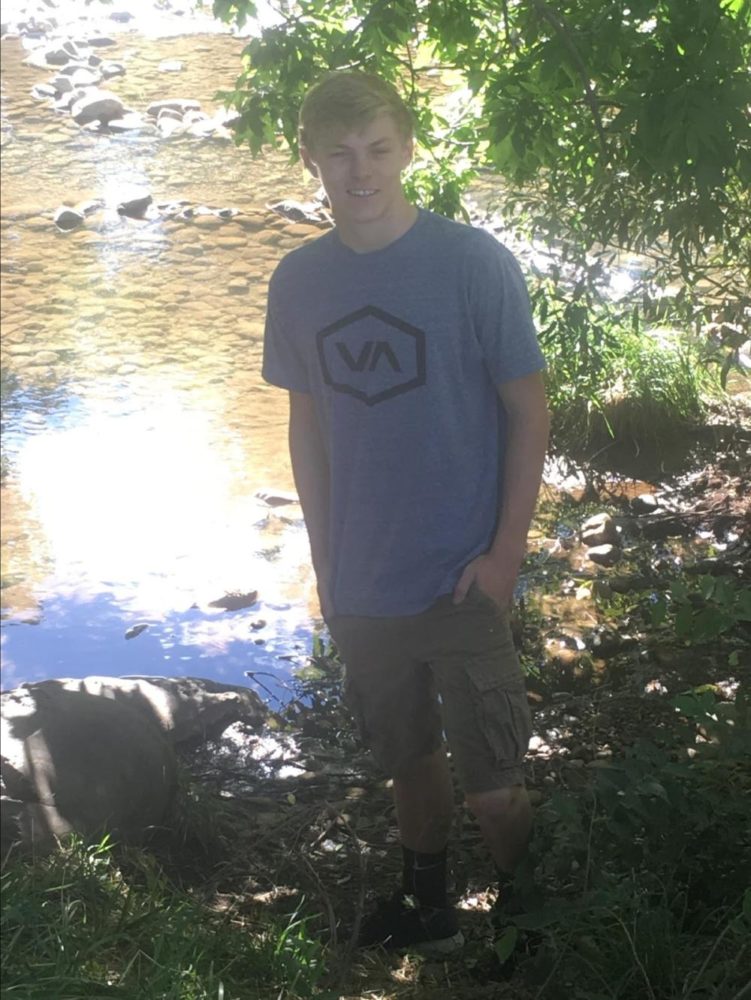 Jerrell Terry, known to his friends and family as JJ, has always been a competitive and sweet boy.
All his life he has loved football, and he has played football for as long as he could remember. It's always been his life and his dream. He played all four years here at Wheat Ridge High School and says it's one of the best things he's ever done. He was also on the rugby team since his sophomore year.  He was never a captain of the teams but always tried to be a leader and help the team win and have fun. If he wasn't playing in the sporting events, Terry would always be in the stands cheering on the  Farmers.
Terry says his father inspires him the most. He played rugby when he was his age and lost some teeth on the way, but his father was always tough and always made jokes about it. Terry says his father is one of the nicest, funniest guys you'll ever come to know. He's very wise, and that's why he's Terry's biggest inspiration.
Terry is very unique in his own way. He was born with a clubfoot, meaning his foot was basically on backwards, but that never stopped him from being on that football field. Terry believes his best quality is his intelligence, in his own way. He's always doing things different and it always turns out to be the best.
One of Terry's wishes is to be a beautiful singer, more specifically, an opera singer, as well as a chef, a pro-football player, and a chess player. His dream is to also be able to retire early and go off and do whatever he wants to do. If he could retire early he would travel the world and do things he normally wouldn't do.
If Terry could could relive high school, he would definitely go back and take more risks  and see if things would've turned out differently for him. His most memorable moment of high school was when he won senior homecoming king. He has been royalty all four years here at the Farm and never won until his senior year, when everyone finally crowned him king.
During summer vacation Terry plans to work and make money for college, but he says he will most likely hang out with the friends he won't get to see everyday anymore. He's known all his friends for years and will miss them the most when they all leave high school and go to separate colleges.
After graduating high school, Terry is continuing his education at Western State Colorado University in Gunnison. He's going to take after his grandfather and father, and study geology.