NHL Announces Departure From the Olympics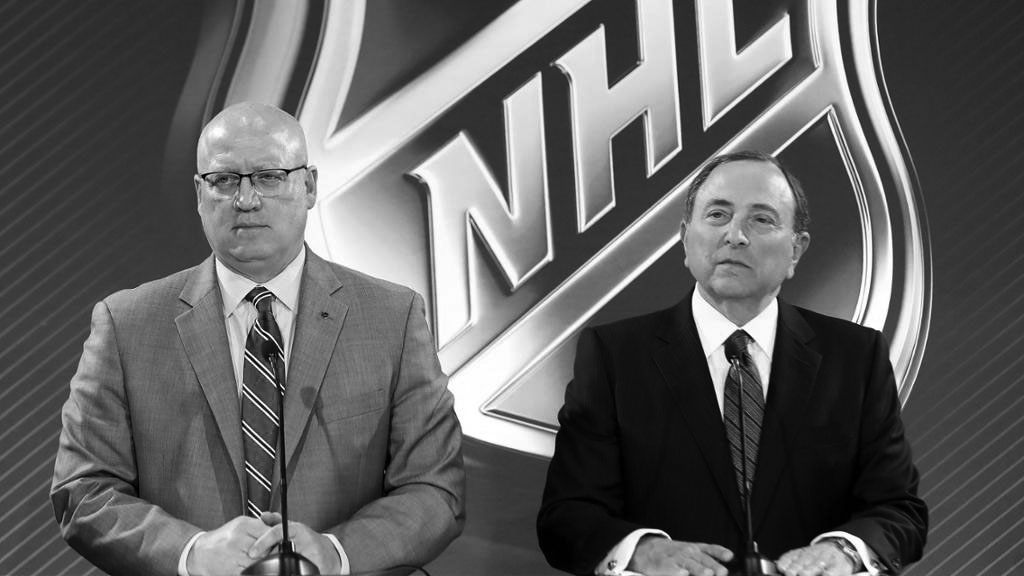 After many controversial arguments and heated discussions with the NHL Players Association, commissioner Gary Bettman announced on April 3 that the NHL would not participate in the 2018 Winter Olympics in Pyeongchang, South Korea.
This announcement comes as a shock to both NHL fans and players, as this will be the first time since 1980 that no NHL players will represent their countries in the Winter Olympics. Many players have come out and expressed their feelings about this harsh decision,
"I'm extremely disappointed," said Montréal Canadiens goaltender and Team Canada starter Carey Price. "Being able to represent your country at those kinds of stakes is something that no player takes for granted. It's such a shame that the decision came down to this."
Former Vancouver Canucks forward Brandon Prust took on a much harsher tone when speaking about the Olympics. "Way to ruin the sport of hockey even more, Gary," said an angry Prust just minutes after Bettman announced the final decision.
As previously stated, the announcement came to NHL fans as a complete shock. Personally for me, it's saddening and upsetting that the NHL would stoop down this low. The Olympics have always been a must-watch event in my lifetime. Being able to support my favorite NHL players in my country's colors is something extremely special and a truly beautiful event. Not only is it a tremendous achievement to be selected to your country's team, it's an even bigger one to win a medal. To take that privilege away from these hardworking players is disrespectful and unfair to them.
Gary Bettman has claimed multiple times this year that his main goal is to expand the NHL and make hockey more popular. An example of that is Bettman deciding to have two NHL teams, the Ottawa Senators and the Colorado Avalanche play two regular season games in Sweden next season. Bettman claims that these games will "expand the market" and "open up more opportunities to grow the game." Granted this is a decent decision for growing the game, but wouldn't playing in the Winter Olympics, an event watched by millions of people all over the world, be an even better idea to "open the markets" up for Bettman? You answer that question.
Although taking NHL players out of the Olympics does open up many opportunities for collegiate players to show off their skills and possibly have a repeat of the 1980 Miracle On Ice USA hockey team, which defeated the Soviet Union during the times of the Cold War, it is still unfair to the NHL players who have had the opportunity to be picked to represent their country have that opportunity stripped from their possession for such an absurd reason. Gary Bettman better hope that this was the right move to make. Otherwise, I wouldn't be surprised if he would be placed on the hot seat.