2018 Horoscopes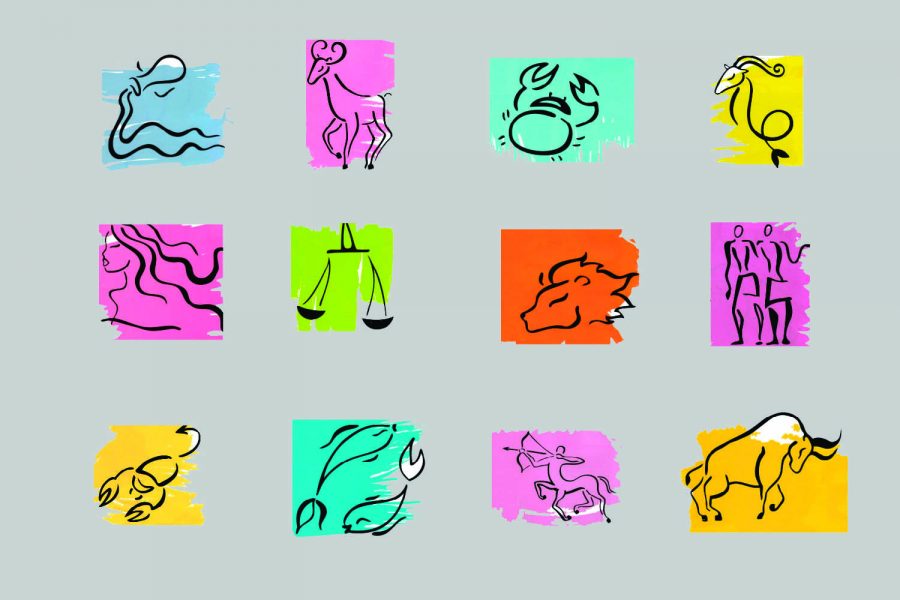 Aries (March 21-April 19)
Your idea for a New Year's resolution is to be unstoppable, more inspiring, and bold. You're determined that 2018 is going to be your year. Then again, you're also stubborn and childlike sometimes. But throughout the years, you've learned to grow, and this year is your year to use those past mistakes as a guide for your future struggles.
Taurus (April 20- May 20)
You are exactly like the symbol of your sign, the bull: strong, determined and tough. But beneath all that, is a very kind, gentle, and down-to-earth being. This year, Taurus, you want to be in control, and you will be the best at everything. Each year, you get stronger and this is your year to be the strongest.
Gemini (May 21- June 20)
For your resolution this year, all you wish is to have all the answers. Nothing specific, just answers. To anything. Throughout the years, your way of communicating has improved and has gotten you very far, but there's something else, something missing from your puzzle, and it's right in front of you but somehow you can't find it. Look deeper; you're wise, and you have plenty of knowledge. One of these days you'll get your answers.
Cancer (June 21- July 22)
This year, Cancer, you want to be more involved, and help people, and take care of your family and friends. To think of anyone besides yourself. You want to be the hero because you just love the feeling of giving. Something is holding you back, but you can't put your finger on it. All you have to do is let go. It may be hard at first but all you have to do is relax and do your magic.
Leo (July 23 – August 22)
The past year may have been quite challenging for you, Leo. You've been through life-changing struggles that has put a different perspective inside of your head. But that doesn't stop you from not having a good year in 2018. You are always being the best you can be. You're strong, courageous, and sure of yourself. As long as you remember your worth, this year will be great.
Virgo (August 23- september 22)
This is year, Virgo, it's your time to shine, and it's your time to grind. Over the years, you would usually just lay back and lay low. In 2018 you want to change, get up, and get out there. To be remembered. You want people to talk to their future kids about you because being remembered is a privilege.
Libra (September 23- October 22)
Throughout your life, Libra, you've been the independent type of person. You're always dancing alone at parties or taking yourself out to get lunch or coffee. This year, you want to try to not dance alone and have someone to talk with at lunch. And with your charming words and loveable personality, you'll most likely do well.
Scorpio (October 23- November 21)
Your idea of a New Year's resolution is to have control. The rush of being the leader, being in charge, or even just telling someone to get you a cup of water gives you a thrill. You're passionate, and, being as brave as you are, you can lead your year to what you've been waiting for.
Sagittarius (November 22- December 21)
With your adventure-seeking ways, in 2018, you want to stop saying "no" and start trying new things. But that this may lead you somewhere you may not want to be, and you may be stuck on that road for a while. But by the time you get to the end of the road, you'll find nothing and the realize it was all about the drive.
Capricorn (December 22- January 19)
This year, Capricorn, you want to take some risks. Be the daredevil and take a deeper look into life! See a different perspective and have a new meaning. You love to be straightforward and love to take a challenge. 2018 is your year to find what you've been waiting for.
Aquarius (January 20- February 18)
Every year you've always somehow ended up in second place, always ended up with a silver instead of a gold. This year, Aquarius, you want to be number one, you want that big trophy, and you want everyone to scream your name. And this year it can happen. But only if you put your mind to it, Aquarius, and have the right mindset to push yourself.
Pisces (February 20- March 20)
This year Pisces, you want to own the best of everything. Like Sharpay Evans from High School Musical, you want to be fabulous. You're confident, organized, and dedicated, but you're also stubborn and sassy. But what makes a perfect princess without a few flaws, right?