Girls Swim Team Exceeding Expectations for New Season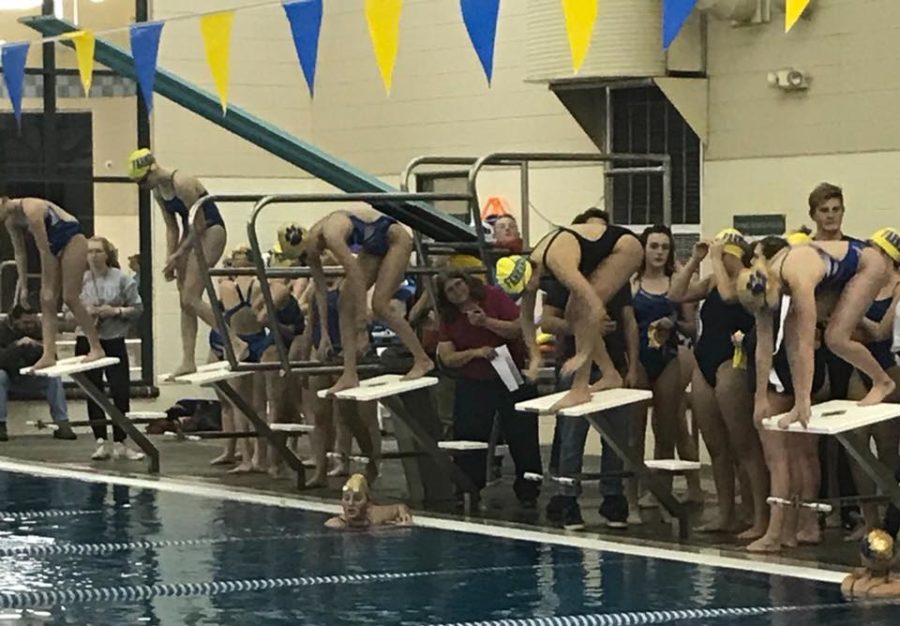 Following their first meet of the year on Dec. 1, the girls swim team, led by coach Dean Miller, are looking ahead to improve their times and continue their early success.
Their first meet against Pomona High School took place at the Wheat Ridge Rec Center on a chilly Dec. 1 afternoon. The girls swim team welcomed some new faces into their ranks, while other girls were returning swimmers. The girls went into their meet determined to to perform at their best and break their own personal records.
"For some of the girls, new personal records were set. For others, there's still some work that needs to be done to get to that point," said Miller when addressing the performance of the team.
The team won their meet against Pomona and featured swimmers such as Marina Luna, junior, who swam a state-qualifying time in her 100-meter breaststroke, and Lauryn Leslie, senior, who swam a state-qualifying time in her 50-meter freestyle. The team also won their medley relay, which also qualifies the swimmers who partook in it for state.
Coach Miller, who is entering his 25th year of coaching the swim team says he's excited for the rest of the season to come. "We have a lot of new faces with huge amounts of potential to bring to the team," says Miller. "I'm extremely excited to continue working with these girls and seeing what they can really become."
Attending the meet, I saw a bunch of new faces and a ton of new talent to this year's team. With the departures of the class of 2017 seniors, the team seems to be thriving with their new leadership and performing to their peak. I really liked seeing the new swimmers show off their speed and skill, while the now veterans of the team continued to impress. It is sure to be an extremely successful season for these girls this year.