Broncos Attempt to Recover from Lackluster Season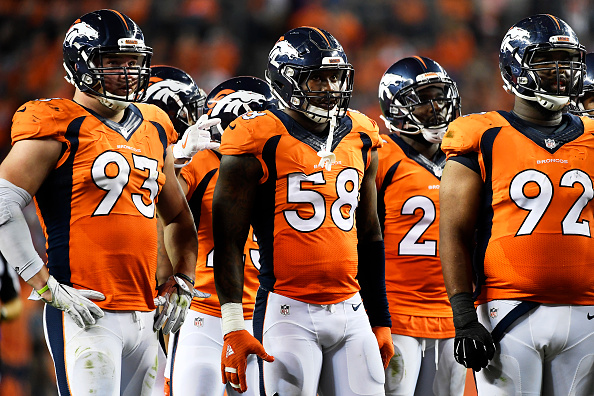 Hang on for a minute...we're trying to find some more stories you might like.
After a frustrating season, the Denver Broncos are already preparing themselves so that the mistakes of 2017 season won't be repeated.
After years of being a dominant team, 2017 was just not their year. But what held them back from dominance and victories? Why was 2017 the Broncos worst year in history? And how will they bounce back? Since Peyton Manning announced his retirement after winning Super Bowl L, the Broncos quarterback situation has been pretty stressful, I must say. From Paxton Lynch, to Trevor Siemian, and back to Brock Osweiler; they really can't make up their minds. With a number-one defense, are we really wasting Von Miller's remaining years on quarterbacks that can't even throw touchdowns? We Broncos fans are praying for an answer.
But with a new season on its way, the Broncos are already ahead of the game. Head coach Vance Joseph announced before their season was over that the Denver Broncos have agreed to change coaches of the new quarterbacks, running backs, and offensive line. Mike Sullivan, 15-year NFL coach and former wide receiver coach of the New York Giants, will coach the quarterbacks; Curtis Modkins, a coach of 10 seasons and previously the offensive coordinator for the San Francisco 49ers, will be the new Running Backs Coach; and Sean Kugler, who has 11 years of NFL coaching experience, will coach the Offensive Line.
But I believe that the only solution the Broncos need is a new quarterback and a new offensive line. Don't get me wrong, I love Emmanuel Sanders, Demaryius Thomas, and Derek Wolfe, everyone else either needs to step their game up or leave. We can't run the ball, our quarterbacks can't throw, our special teams literally can not catch a ball, and it's an absolute mess. Semian cracks under pressure, Lynch just sucks, and Brock, well he sucks, too, but the offensive coordinators couldn't see that, and that's why we got new ones.
Overall, the season was just a mess. Leadership was troublesome, offense, defense and the special teams would feud over mistakes, and no one was really a team. Moral of the story, the Broncos sucked in 2017, but hopefully the changes they're making will help them bounce back when next season arrives.