Gaming Club Probes for Publicity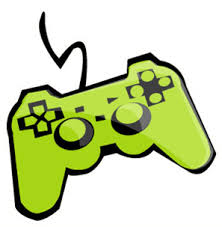 As human beings, I think we can all come to an agreement that the real world is taxing.
The frequent need to invest time in our responsibilities is time consuming and rather pressure inducing to the point where we must find an activity that keeps us sane. One can assert that an activity such as video games gives us an outlet to decompress after a long and frustrating day. But how is this concept relative to the students at Wheat Ridge? Well, an exclusive game club advised by Wheat Ridge High School math teacher David Osse, provides this activity every Thursday morning. Offering a multiplicity of games for students looking for an outlet, the club has a friendly but competitive ambience.
The club does many things, involving fun card and board games, but  predominantly video games. "We do a little bit of everything," Osse stated as he expanded on what types of games the club usually plays. "Usually when it comes to card games, the group plays strategy games. Most of the time, the students play a lot more Mario Kart games on the Wii." Talking about his slight interest in video games, a small group of students resided near an old television set, their eyes and hands coordinated perfectly as a couple students cheered on with anticipation.
As the students continued to play and exchange turns, Osse explained that the club has a myriad of purposes. "The intended purpose of the club is to socialize, game, and to have fun." Providing these things comes with a couple physical and mental benefits. "The games we play are interactive and grant the students to have better and enhanced hand-eye coordination." Further responding to what benefits the students receive when consistently playing every week, Osse also talked about how much fun he has watching the students and how diverse the group appears when they arrive every Thursday morning, eager to begin their session.
Osse discussed what he'd like to see the club do in the future. "Going to tournaments and going on field trips would be something I think would be very fun for students to participate in," he stated. "I think that the club being made public to the student population would be excellent. I would like to see the club grow." Currently, the club only has a handful of students that come often to game every or every other Thursday morning, and exceeding the current club number would allow more students to explore new and different games, as well as let students decompress and relax with their friends. Osse has a lot of hope for the club in the future, but in contrast enjoys what the club provides now.
The video game club has a bright handful of eager and determined students who love to occupy their time with a selection of different action and strategy games. The students seemed to enjoy what the club has to offer in regards to meeting new people, creating new friends, and enhancing their skills and would also love to see the club do bigger and better things in the future. The purpose of the club has been recognized by the few, and have continuously invited their friends to participate whether they arrived on a consistent basis or not. As a group of distressed individuals, one must invest time in something that they love and enjoy, and the gaming club meets that adequately.