My Undying Affection for My High School's Carpet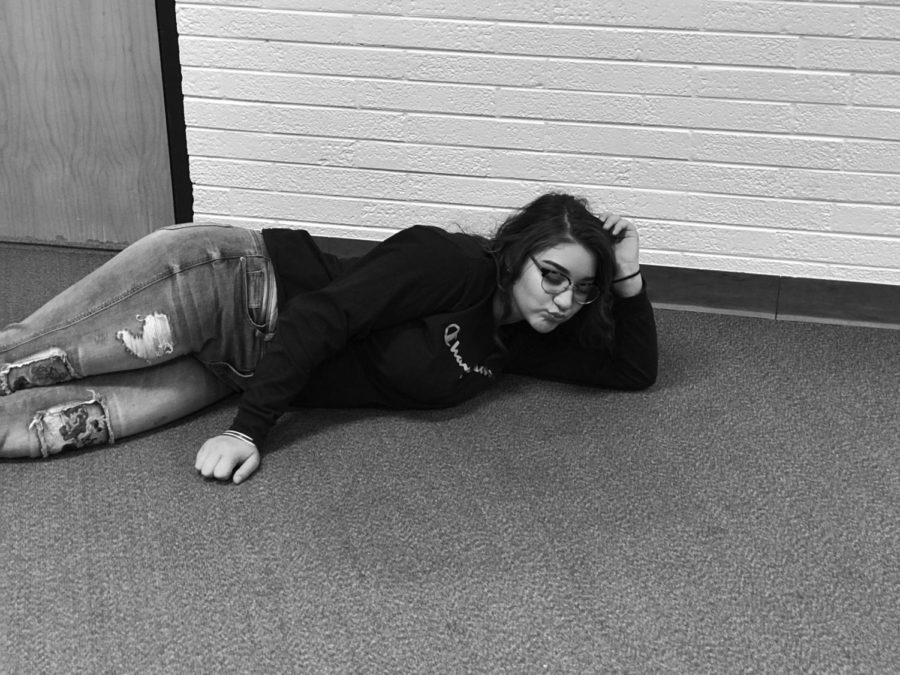 Walking down the Wheat Ridge halls, the most noticeable feature is how the once, light blue carpets are now a dirt, dark blue, with various big, and small, and different colored stains up and down the halls.
No one's complaining about how dirty these carpets are, in fact we the students love walking from class to class, looking down and seeing a random stain of what? We may never know.
I've only been attending Wheat Ridge for a total of eight months, but I have fallen completely in love with the lovely carpets. On any bad day I'm having, I know I could look down at the carpet stains from 1886 and it can take me from 0 to 100 real quick. I have talked to students and figured out why they love the carpets and here's what they said. "The carpets are completely disgusting and I hate looking at them," said Nevaeh Valtierra" "I want new carpets in the hall, the stains are gross," said Taylor Hernandez. Despite what other students think, I think they are beautiful.
The dirty carpets are a part of Wheat Ridge, coming to school just to not have the dirty carpet wouldn't be right. WRHS has put off getting clean, new carpets for so long, that there is no more hope for stainless carpets in our halls. It makes me proud of my school to know other students from other schools are coming here and seeing how flawlessly dirty the school's walking ground is. There's nothing more satisfying than feeling the grit in the carpet when you're walking to class. I love the carpets because when I'm eating in the commons, right as I'm about to bite into my delicious day-old school pizza I see the biggest gray stain looking right at me. I hate going to other schools and seeing a well-managed carpet change when they have reached their lifespan.
I have grown attached to the carpet at Wheat Ridge that I hate walking down the halls my last period, knowing I wont be able to see the 1886 carpets till the next day. I have finally realized that I need these filthy carpets in my life all the time, I went to the school's president Mr.Cooley and asked him where I can possible get these aesthetic,1886 carpets, Mr.Cooley said, "These are authentically dirty and signature for Wheat Ridge, there's no finding them but in the Wheat Ridge halls since 1886"