Why you Should go to School Dances.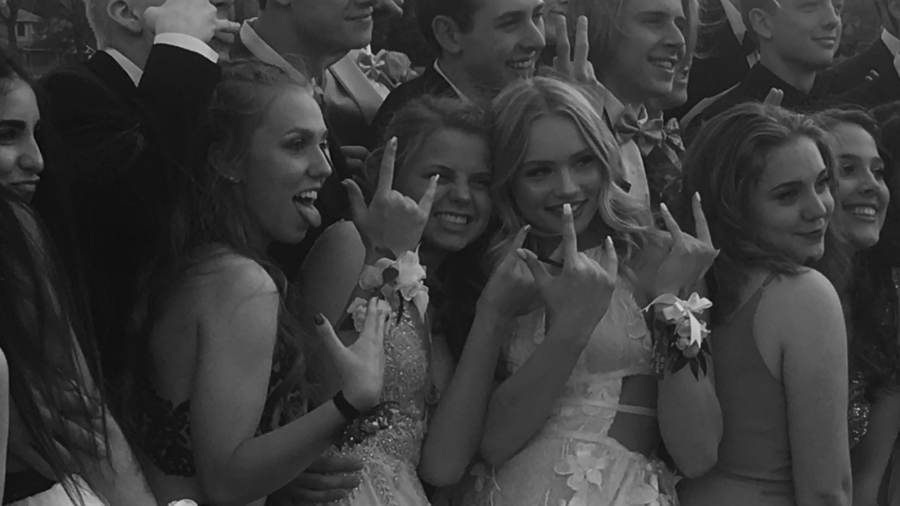 ZoeyTerry, Staff Writer
May 10, 2018
By the time you start to read this, prom will be over.
So you better hope you went to prom because if you're reading this and didn't, you're about to be in for a rude awakening.
Homecoming, Sadie's, and Prom. Dances that bring the whole school together to dance, look good, feel good, and have fun. But there are some who are skeptical. People who believe that the dance is a big waste of time, money, and high school years, so they never go. You may be one of these people, but you will soon wish you weren't.
Here's your view of school dances: It's nothing but "grinding'"and PDA. The music sucks, it's really hot, and people are always standing too close to you which really grinds your gears. Yes, you're not wrong, and all those are true, but the experience of high school dances is one that can never be recreated later in life. That rush of finding someone to slow dance with, or making awkward eye contact with a teacher while dancing your tush off, are things you'll never get to do again. So take your chances, cherish and make the best out your high school years while you still can.
Let's admit it, dressing up is fun. Not just for girls, but for you fellas, too. For a regular school day, you would probably just wear sweats and a T-shirt. School dances are your chance to look like you never would during a regular day. It's you're way of feeling grown up, like you're attending the Academy Awards or something. For you girls, it's your chance to dress up and feel like a princess, and it may be one of your only chances, too.
The week of dances is one of the most fun and memorable, too: Spirit week. It's really the only week we all look forward to throughout the year, besides Thanksgiving, Christmas, and Spring break of course. It's your week to dress as stupid as you want and people will tell you that you look tasteful. And let me tell you, it's quite fantastic. From pajama day, to ski day, to country versus country club: It's not a regular school week, which is amazing for us all.
There are so many different reasons to go, but I'm not going to sit here typing and give you all the reasons on why you should go. But I will tell you that life is short, so make it worth it, don't be a couch potato, get out and have a little fun.