The Horrifying Gas Explosions Near Boston
Hang on for a minute...we're trying to find some more stories you might like.
Gas explosions near Boston on Sept. 13th increased significantly and caused major destruction within small local areas.
Houses were destroyed and caused inhabitants to evacuate but fortunately the event was stabilized.
The Fire Department received more than 100 calls on Thursday with one person dead and 25 injured, including two firefighters. One of the explosions caused a chimney to hit a car nearby with three passengers, fatally injuring Leonel Rondon, an 18 year old who was rushed to the hospital and later died. Residents were evacuating their homes and had to cover their face so the smoke wouldn't get to them. According to Times, NTSB Chairman Robert Sumwalt said the gas pipeline system would be investigated. However there is no information about what caused the exceeded pressure. Columbia Gas is required to inspect each home for a safety plan. Workers are in the process of restoring electrical power with the help of other companies.They're also working with officials to further investigate the cause of these horrifying blasts. The date for when residents have to return to their homes is still unknown but owners can take a look at their home if they're accompanied by a member of the Columbia Gas.
Although the firefighters were able to stabilize this terrible incident, it didn't prevent people from ending up wounded and one person dead. But with the support of the governor and companies, residents can soon return to their homes and the situation will be ameliorated.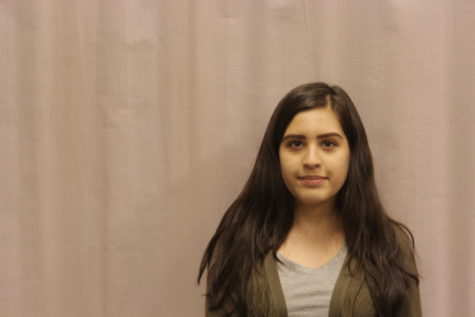 Lendsy Barriga, Design Editor
Lendsy is a very quiet junior but likes to laugh often. She loves playing Poptropica, her favorite childhood game. She has been a staff member of The Haystack...