Colorado Avalanche Kick Off The 2018-19 Regular Season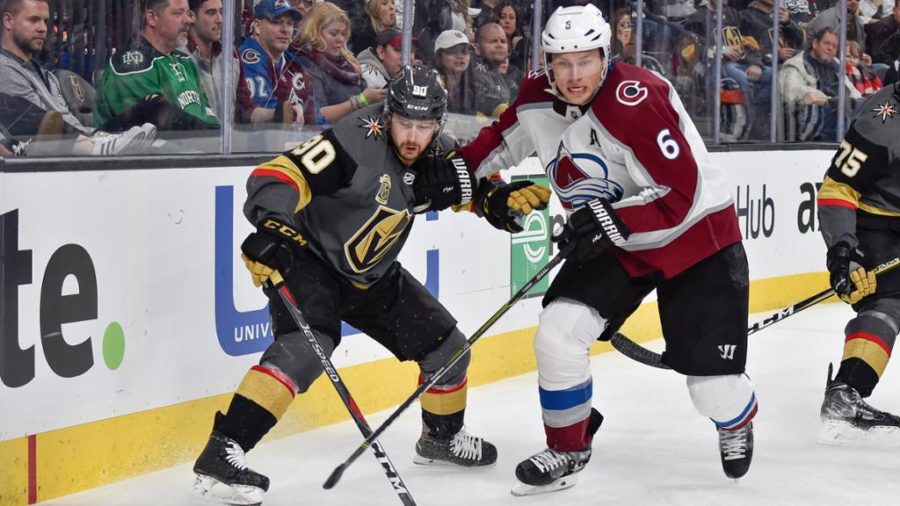 The long off-season that all hockey fans dread is finally over, and the Colorado Avalanche seem more than ready to begin their season.
Being the youngest team in the NHL with an average age of 25.8 years, the third and fourth line depth spots were battled for by a number of players during training camp and preseason in September.
Upon the conclusion of the preseason, the Avalanche were looking to begin their regular season strong against their division rival Minnesota Wild on home ice.
"We are looking to have a great start to the season," said team president and general manager Joe Sakic ahead of opening night. "Obviously you want to be in the mix. We got a tough conference, our goal is to make the playoffs, but the most important thing for us is to see the growth of this group. Still a young team, only a year older than last year. There is room for growth, and we are excited to see who makes that next jump."
Led by veteran center Carl Soderberg and first-line stars Nathan MacKinnon and Mikko Rantanen, the Avalanche toppled the Wild in their season opener 4-1. Two days later, Avs forward Colin Wilson scored two goals and goaltender Semyon Varlamov made 35 saves against the Philadelphia Flyers to secure a 5-2 victory.
After acquiring recent Stanley-Cup-winning goaltender Philipp Grubauer from the Washington Capitals in an offseason trade, Avalanche fans were desperate to see how he would perform in the burgundy and blue. Grubauer got his chance to make his first impression against the Columbus Blue Jackets on Oct. 9. The nerves must have set in, as Grubauer looked a little inconsistent in the eventual 5-2 loss that the Avalanche took.
With Varlamov's contract ending after this season, it is heavily rumored that Grubauer will take over the starting role in the next couple of years, depending on whether Varlamov will be extended or not.
After struggling the last couple of seasons, the Avalanche were gifted with some high draft picks. Avs' first and second round draft picks in 2017 Cale Makar and Conor Timmins are developing into some serious defensive threats, and newly drafted winger Martin Kaut and goaltender Justus Annunen look primed to develop into dominant players. The Avalanche also have a lot of youth depth playing for their new AHL affiliate, the Colorado Eagles. Wingers Vladislav Kamenev and A.J. Greer will likely make appearances this year if any injuries occur, and defensemen Nicolas Meloche and Mason Geertsen were impressive in the preseason and will be expected to lead the Eagles this year.
The Avalanche had an extremely exciting season last year, and fans are hoping that the team will continue to have the same amount of success this year. If the first line continues to dazzle the league like they've been doing, Varlamov stays healthy and continues to string together good starts, and defenseman Samuel Girard continues to develop into a tank right before our eyes, I think fans are in for a great season this year.