Lisa Lee and Others Inspire at Tedx Event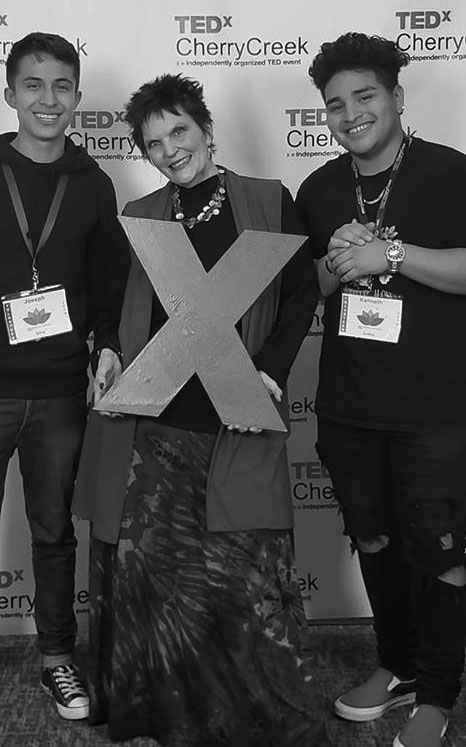 On November 20, in Cherry Creek, Colorado, a TEDx convention was organized specifically for female voices.
The event, "TEDx Cherry Creek Women 2018", fostered a sense of independence, inspiration, and initiative in regards to relevant issues in the world as over 500 people attended this conference.
TEDx is a local gathering that has always been recognized for its thought-provoking ideas, propensity to induce self-reflection, and its deliberately constructed demonstrations performed by diverse speakers. New concepts pertaining to societal ideals, life philosophy, and other topics related to human development are introduced through a series of sessions that take place in local communities across the nation.
The topics that the line-up of female speakers spoke about included sex trafficking, body image, feminist ideology, and a myriad of other significant topics that affect the everyday lives of the world in its totality. During the intermission, all female presenters later resided near interactive booths that were relevant to the topic that they would be speaking about while socializing with fellow TEDx attendees.
Because many question why the TedxWomen conventions are only exclusive to female orators, Lisa Lee, Wheat Ridge High School GT teacher, answered saying, "One of the curators of the event noticed that no females were on stage. So, she decided to get a license and create her own TEDx organization." Although TEDx is open for anyone and everyone to vocalize their personal experiences, the amount of female representation was greatly lacking, thus why the curators formulated a platform to solve that issue.
In her TED Talk, Lee continued to talk about her own topic that she spoke about during the event and why it matters. "I call it transforming the social norms of aging. The stigma around age isn't talked about enough, and we need to re-evaluate our thoughts on the topic." During her segment, Lee further discussed age and why the concept of age has been distorted to fit an idea that is unrealistic. Further elaborating, she talked about why age shouldn't determine one's worth and that those who are older should not be segregated from society. It should not define one's ability to do more or less for the duration of life that one has left to live.
Although many of the presenter's subjects resonated with me deeply, one that I thought reflected an issue several people have trouble with was Johanna Walker's segment on body image and self love. Her piece on the matter was raw, comedic, and uplifting as she presented her topic with a vigorous voice. She explained to the audience that we should treat and love our bodies on "our own terms".
The event was a successful one. The night ended joyously as the Voices Rock choir broke out in a large musical number. The time spent hearing new and interesting stories was touching, inspiring, and stimulating. What can be gathered from the event is that in order to grow as a community and a world, we must keep learning about people, their experiences, and what we can do to make our voices heard.