Wheat Ridge High's Esports Club Seeks New Members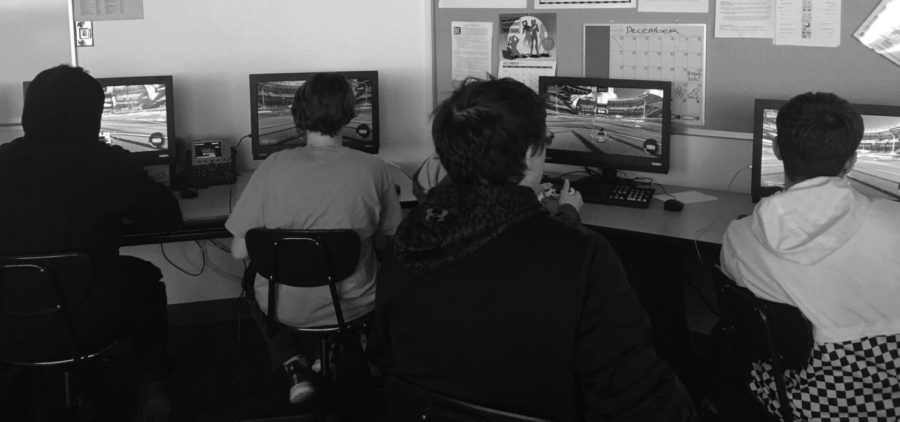 Sports clubs are a common sight among many of the schools in Jeffco.
They practice weekly, compete against other schools, and work to cultivate teamwork among their members. Wheat Ridge High School's newest sports-related club is no different in that sense, but might stray from what one typically expects a club like that to look like.
Enter the Wheat Ridge High School esports club. Instead of football or lacrosse, they play an online game called Rocket League. Think soccer, except instead of humans kicking the ball, it's a bunch of rocket-propelled cars bouncing it around.
After some brainstorming, they landed on Rocket League for their game of choice because according to club sponsor Dan Watkins, the team wanted a game that "people of all skill levels could enjoy."
Rocket League is a good game for newer players because the mechanics are simple, the atmosphere is more laid-back than some esports titles, and the controls are easy to get the hang of.
Watkins aims to attract not just those who already play video games on a regular basis, but also students who might not be exposed to them otherwise. He strives to create a welcoming environment for players of all grades, genders, and skill levels with the club.
Within the club, they have grouped themselves into five teams: Alpha, Beta, Charlie, Delta, and Epsilon. They use those teams for in-house tournaments that they hold every so often.
Freshman Joey Jordan, a member of team Epsilon, thinks that "the club has a fun atmosphere with people learning the game," despite it, at times, "get[ting] a little competitive."
That's only to be expected with a game like this where players often boast of their playtimes and stats to one another. Luckily, that air of competitiveness doesn't go as far as other, more exclusive esports titles like League of Legends or CS:GO, which often repel newer players because of the pressure put on winning and dominating your opponent.
The Farmer esports team's first tournament was on Friday, Dec. 7 against Arvada West in a 2v2 format. Wheat Ridge Team Charlie made it to the semifinals, but unfortunately did not get a chance to play in the finals.
As esports clubs become more and more popular in high schools, there will be more and more opponents to play against in an organized format that are nearby. Now is probably one of the best times to join as this trend grows. The team meets every Tuesday in the media lab (room 12) to practice, and all that is required to join is a Steam account and a copy of Rocket League.