Tiffany Quay Tyson: an Up and Coming Author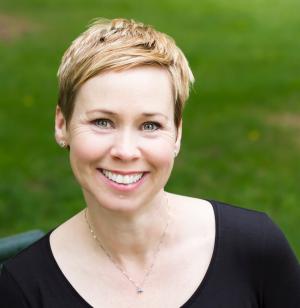 Tiffany Quay Tyson is an up and coming author who has caught the attention of many readers with her new outstanding books.
Although many authors have written more books than Tyson, she really seems to have experience. For the two books that she has written, people have said they're are "Thrilling and magical."
The first book that was written by her was called Three Rivers. This book had people reeled in by the first chapter with mystery, history, and plenty of plot twists. Even the critics were hooked; Tyson was a finalist for both the Colorado Book Award for Literary Fiction and the Mississippi Institute of Arts and Letters Award for Fiction.
The second and newest book that was written by Tyson is called The Past Is Never. On Thursday, Jan. 17, Tyson came to Wheat Ridge High School to share knowledge with students about the writing process and about the book.
"The book, The Past Is Never, takes place in the South with a family of five. The main characters are two girls that are looking for their sister when she goes missing at a watering hole that is off limits."
Writing is like Tyson's second language as she puts it:, "I always sort of knew that I wanted to be a writer. Every morning, I wake and start to write for at least two hours to get and keep writing a habit. I started this book with just the idea of two girls and a missing sister. Thinking of this book was just exploring the history behind the South and making and experimenting with ideas."
This second book is thrilling, and it made new strides and created new opportunities Tyson.
"The theme of this book was looking into the past about a family and learning who your family really is and who you are because of that. This book really took its own turn. I had some plans for this book, but the book ended up speaking to me in a way like no other… That's what makes being a writer worth it, the changes and the road it takes."
Tyson wanted the readers to think about their families histories and who they are because of that. That's why books are important and fun altogether.