Wheat Ridge Alumni Connected to Multiple Murders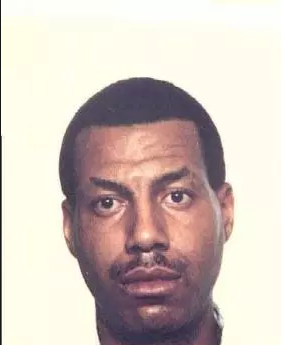 Aydan Harr , Video brodcast editor
February 25, 2019
"It's 10 p.m., do you know where your children are?" was the Public Service announcement that played every night at 10 o' clock from the years 1960 to 1980.
You may think it's a phrase telling you to keep an eye out on your children so they stay out of trouble, but its true intent was something far more serious. The phrase was a warning to keep an eye out for people like Wayne Wilson, Theodore Bundy, John Wayne Gacy and other serial killers who preyed on adults and children who were out alone at night.
On June 11, 1978, the body of 17 -year- old Jeanette Baca was found in Jefferson County. She was the first victim of a serial killer, who went to this very high school. His name was Vincent Groves.
"It's 10 .p.m, do you know where your children are?"
Vincent Groves graduated from Wheat Ridge High School in 1972. He was runner-up for prom king and played on the same football team as the NFL wide receiver David Logan. Groves was raised in Wheat Ridge to a middle-class family and was the oldest of his two brothers. After high school, Groves went to Coe College in Iowa for a year and a half before he dropped out in 1974. Then moved back to Colorado. He was an upstanding citizen to his parents and grandma, going to church and helping them out, but when the sun went down he changed. Later on, he was an alcoholic, a drug dealer, and even became friends with a prostitute, later becoming her pimp. Her name was Jeanette Baca.
After the murder of Jeanette Beca, Groves met a girl named Jean Halford. Her car was found abandoned on August 24, 1979, but her body was never found.
During the summer of 1981, Groves went on a camping trip with 17-year-old Tammy Sue Woodrum. Later, Groves told his wife that Woodrum died during a drug overdose but the autopsy concluded that she was drug-free and had been beaten and strangled to death. Groves was sentenced to a 12-year prison sentence for second-degree murder.
After serving five years in prison, Groves was set free on mandated parole. During this time he went back to selling drugs. Groves met another prostitute named Sheila Washington. One night Groves invited her to join him in a motel room. He then put his hands around her throat and tried to strangle her, but before he could add her to the growing list of bodies he was leaving behind, someone overheard the situation. The man who overheard them broke into the room causing Groves to leave the scene. The man dialed 911, but Groves was long gone before the police came. The police were able to apprehend Groves based on Washington's description of him.
While Groves was being tried for the assault of Sheila Washington, his DNA was taken and soon he was linked to the murders of Juanita Lovato and Diann Mancera. He was sentenced to life in prison. Groves died in 1996, but this wasn't the end of the story. In 2010, a detective in the Colorado Police Cold Case Department started to make the connection between Groves and the murders of four more women in the Denver area using the DNA evidence that was found in the cases. This turned Groves into Denver's most prolific serial killer and effectively making him the worst person to graduate from Wheat Ridge High School.