Communities That Care Initiates Internships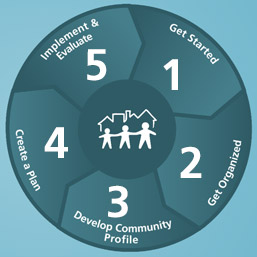 Jefferson County has opened new doors for teens to join the fight against issues regarding substance abuse and violence in the program Communities That Care (CTC).
The program is now offering internships for youth to share their perspectives on teen substance abuse and past experiences. CTC is specifically working towards preventing substance misuse, sexual violence, realtionship violence, hopelessness and anxiety. The program is planning a youth advocacy workshop for next fall in hopes of hiring additional interns and getting more of the community involved. If you have any ideas or would like to be involved, email jcphCTC.jeffco.us.
In many situations, adults blame youth instead of asking them why and trying to come up with different solutions. Pamela Gould, who is the coordinator of CTC, mentioned, "[Youth interns] also wanted adults to know that many youth are going through a ton of challenges." CTC wants to provide resources so they can create a healthy coping mechanism for youth.
Many programs don't provide teenagers insight, which creates a communication gap. With internships CTC, can further understand the situation some teens are in and how to effectively solve those issues.
With these internships, more of the community can be aware that teens need our support and instead of blaming them we need to find solutions. If we get input from these youth, there is a much higher possibility that they will overcome these harsh issues and be happier.