Jeffco Art Show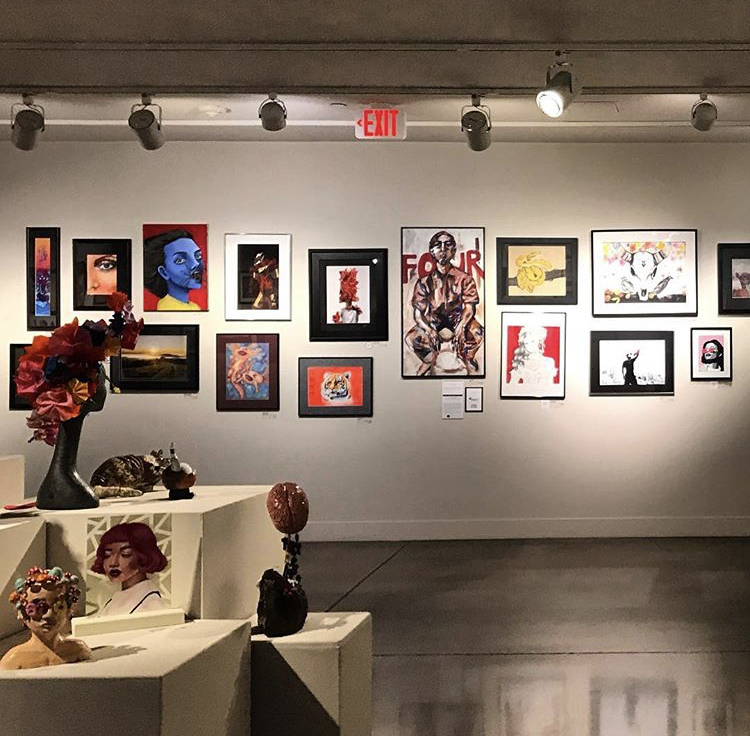 The Jeffco Art Show is an annual event held at the Arvada Center. It has grown over 46 years into one of the best high school art shows in the district. It runs from April 12th to May 12th, 2019.  The quality of the show is a reflection of all of the art teachers and students in the district.
The work in the show varies from ceramic pieces, graphic design, drawing, jewelry, mixed media, painting, photography, printmaking, and sculpture. Many students throughout the district submitted their work and were either accepted or rejected. Over 800 art pieces were submitted, but only 480 pieces were accepted. Just within Wheat Ridge High School, 30 students have been accepted into the art show.
There were many award winners for each category of art: Senior Zoë Welch took first place in the painting category for her portrait piece "Four," and Senior Jaime Bangert took third place in metalsmithing/jewelry.
Every piece at the show was unbelievably incredible and breathtaking. The hard work every artist puts in just to make one piece does not get enough recognition. The fact that so many people have this type of skill to make these astonishing pieces boggles the mind.
Overall, the show was outstanding, and all the art there was incredible. Wheat Ridge Students always outdo themselves with what they create, which is all thanks to our art teachers, Burke Edgar, Tammy Mckenzie and Andy Yutzy.