Park County Teachers Protest Over Wages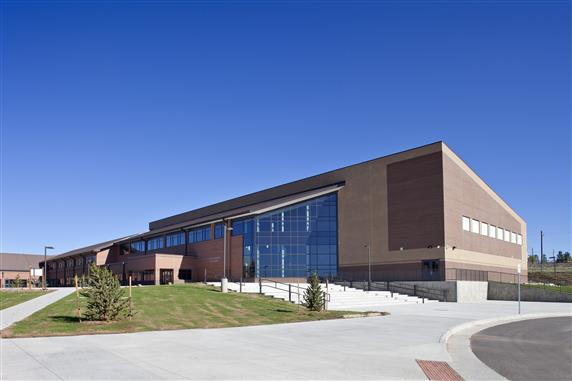 Teachers in Park County, Colorado have been striking since Oct. 10 to protest their lack of pay and their minimal say in decision making.
These teachers are still striking as of Nov. 1, but schools are now open. Teachers have now all returned to work as of Nov. 7. Classes had been canceled for a week when the strike first began, but teachers who are willing to come back are refilling their positions, with substitutes filling in the blanks. This long-lasting strike affects around 600 students who attend school in this district.
The strike began following the ending of the teachers' contract with the union wanting to raise the pay $4000 per year, adding on to the previously raised $2000 per year. The union also wants this total six-thousand-dollar raise to be given to the supporting staff of their schools, not just those in teaching positions. 
The strikers have filed a request to the Colorado Department of Labor for a third party to examine the finances of the district.  
"When we have openings, (prospective) teachers come and look, and say, 'I can't afford to find a place to live or to rent,'" said Doug Freeman, a fourth grade teacher, on the topic of teacher pay.
Prior to striking, teachers negotiated with the district to attempt to avoid the need to strike. The negotiations were about the aforementioned wages and the expiration of the educators contract. These negotiations did not pan out how the educators and district alike wanted to. Ultimately, a decision and compromise was not reached, thus leading to this current strike. So far, the district has stated that they do not have the funds available to make the wages of these teachers livable. 
The teachers, overall, are hoping for financial transparency in the future. 
These strikes fall under the Park County RE-2 school district. This district includes South Park High School and Middle School, Edith Teter Elementary or preschool, Lake George Charter School, and Guffey Community Charter School, according to the district's webpage. 
Prior to these strikes, Colorado has seen two different teachers strikes in the past two years, with the Denver teachers strike being quite large and publicized. 
Overall, with the way things are going, it seems that change needs to be made about how much teachers are paid and a new contract needs to be finalized before the teachers will rest. With this much disruption in the education system of Colorado, it's evident that more change is needed.