Child Exploitation on YouTube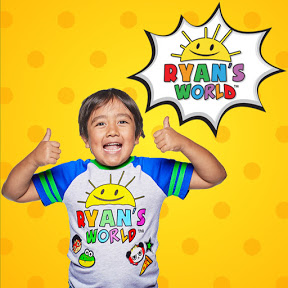 In a study published by The Sun, after asking a group of a thousand kids what they wanted to do when they grow up, 75% said they wanted to become a YouTuber.  In theory, there's nothing wrong with children watching and using YouTube; however, being a child YouTuber is in the morally gray area. 
Due to YouTube's algorithm, family-friendly content gets pushed to the forefront, and this means that, by far, kids' channels get the best monetization. Last year the highest-paid YouTuber was Ryan's World.  Ryan Kaji the star of  Ryan's World is a nine-year-old millionaire; he has 26.6 million subscribers and his own thriving toy business. He makes all of this money through reviewing and playing with toys, and, while this may sound appealing, there's a lot of room for child exploitation. 
Child entertainment laws only extended to child actors who work on traditional film and TV sets, but should some laws prohibit child YouTube stars from working to the same extent that adult YouTubers do?  
       The internet can foster lots of positive communities and let us connect, but it can also create toxic relationships with fame and attention. Currently one of the most controversial YouTubers is the family vlogger Myka Stauffer. Stauffer had a successful YouTube channel, which gained a lot of traction after she announced their family would be adopting a child from China in 2016. They ended up adopting a two-and-a-half-year-old developmentally challenged little boy who was regularly featured on her channel (I will not use his name to protect his privacy).  
Stauffer had a 27-video series that documented her adoption journey and even had a fundraiser to cover her adoption fees. Most, if not all, of these videos, were monetized or sponsored. However, earlier this year Stauffer set all of these videos to private and posted a video saying she "re-homed" her adopted child. This caused outrage across the internet. She lost a significant amount of subscribers and had a flood of angry viewers sending comments about their outrage. 
The real shock came when videos surfaced of Myka saying, "It went in one ear and out the other" when trained professionals warned her of the difficult disabilities that they were not aware of before considering to adopt this child. Although this is morally questionable, how does this relate to children being exploited? Myka has been accused of adopting this child for views and attention. Before the deletion of the actual adoption video, it was the most viewed video on Myka's channel. 
Yet another controversial family vlog channel is 8 passengers. The YouTube channel depicts the family dynamic among six kids and their two parents. The channel started around six years ago and has nearly 2.5 million subscribers. The family posts vlogs and lifestyle videos around three times a week. The mother/owner of this channel has come under security due to alleged abuse. Ruby Frank, the owner of the channel claims she has "strict parenting" and wants to teach her kids discipline, but concerned viewers claim she is profiting off of her children's discomfort and pain. 
Frank's oldest son (who I will not name for privacy reasons) was sent to a controversial camp, called the Anasazi Wilderness Program. This camp is supposed to be for at-risk teens with emotional issues; however, the main reason Frank said she sent her son there was that he played a prank on his brother claiming they would be going on a family trip to Disneyland. The program has allegedly resulted in the death of one teenager and has been criticized for its intense and rigorous courses for many years. After returning from the controversial camp, Frank had stated (in a now-deleted video) that her son was sleeping on a bean bag chair and had to earn back the "right" to sleep in a bed. 
The list of questionable parenting choices continues; a clip from one of Frank's videos went viral where she refused to bring her six-year-old daughter her lunch because she forgot it at home. Frank claims she was trying to teach her daughter a lesson and that her six-year-old daughter is responsible for packing her lunch. 
Frank has posted videos of having intimate talks with and about her children, and it seems like they have no privacy whatsoever; in several videos, the children ask not to be filmed, yet Frank ignores their pleas and continues. The worry for these children has intensified immensely over the last few months and a petition with nearly 14 thousand signatures has been created to start an investigation of the parents from CPS.
These cases highlight multiple reasons why this is all so concerning. The parents of child YouTube stars are putting out so much of their lives and identities and are profiting off their children's content–and nothing is stopping these parents from taking advantage of their children.