2021, Things have NOT gone back to Normal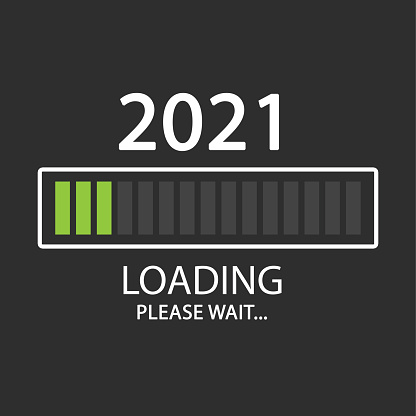 Introduction
As 2021 begins, we start the craziness of the new year all over again. While many people believed that once 2020 was over, so would be all our current problems. However, that is not the case as 2021 has already begun, and we are starting a new year of problems. But then again, every year will have its own problems, and we can only pray 2021 will not be as bad or even worse than 2020. Almost a month in, we have had many events already occur, most involving politics, like the Riots at the Capitol and Biden being elected into office. And, we also have some events that have not been in a political statement. As of January 20th, 2021, here is what has happened so far.
Politics
After Joe Biden won the 2020 election, with Kamala Harris as the very first female vice president, a lot of confusion followed. With many Biden supporters believing everything is correct, said and done with, while many Donald Trump supporters began to demand a recount, and believe he has been wrongfully outvoted. Once it was confirmed that President Donald Trump would be leaving office on Jan. 20, 2021, a raid began at the capitol building. The raid mainly consisted of Trump's supporters, and five  people actually died because of this raid, starting our 2021 year with death and destruction already. After the raid, Trump was banned from both Facebook and Twitter because he was known for inciting the raid in the first place for not winning the election. As of Jan. 20, 2021, Donald Trump has left the White House for West Palm Beach in Florida, and Joe Biden is now officially our 46th president.
Other Topics
With Covid-19 still around and being spread till this day, everything has not resumed to "normal" after the last day of 2020. But, besides the huge debate and drama going on with politics, some other events have occurred as well, outside all the drama going on between Trump and Biden supporters. According to Buzzfeed, much drama is going between celebrities, famous men and women, and even online events to this day. For one, Elon Musk has passed Jeff Bezos as the richest man in the world. Along with that, it is rumored that Kim Kardashian and Kanye West's marriage is over, or is in the process of becoming over. Tanya Roberts has unfortunately passed away due to complications from a urinary tract infection, according to Mike Pingel, her publicist. And, outside of the celebrity and famous messes, " Ratatouille: The TikTok Musical" has reached over $1 Million in production, and has become very well known around the TikTok app. These little events are just some of many things that have already happened in the first half of January alone.
With January of 2021 coming to a close, bringing us to a 10 month anniversary since our " lovely" pandemic began, everyone begins to wonder what 2021 shall bring. Will 2021 be a better year? Will 2021 be worse than last year? Who knows! All we can do is wait and see, what 2021 will bring, with both positives and negatives surely to come.