Wheat Ridge Senior Star Athletes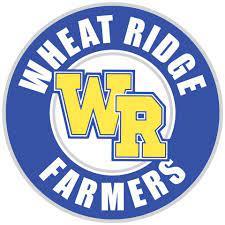 Wheat Ridge has always been such a powerhouse for sports.
Sure, there have been rough seasons and great seasons, but overall, the Farm is really sports-based. With the 2020-2021 sports seasons being so weird, live-streamed games, no fans, and wearing masks, we want to shout out a couple of senior athletes who have been very involved and are going to college to continue their sporting adventures. 
Starting off, we have Angelina "Lee" Quezada. She played both softball and basketball all four years at Wheat Ridge. She lettered all four years in softball and three years in basketball. "Softball was my favorite because of how successful we were. We made it to state every year and years before I was there," Quezada stated. This year they had made it into the semi-finals for state and just barely missed the state finals. Quezada will be attending Northeastern Junior College this fall to continue her softball career. She will be completing her general studies at NJC. 
Another star athlete at our school is Wes Miller. Miller has played basketball and baseball all four years of high school. Through these two sports, he was able to make great friends and form great relationships with the coaches. This year, Miller was a Jeffco High School Senior All-Star and went on to win the MVP of the All-Star game. His favorite baseball memory was winning districts his sophomore year and celebrating in the locker room. After Wes graduates, he will be attending Regis University next fall to continue to play baseball while also studying business and finance. 
We, Farmers, are also proud of  Amaya Ruiz. Ruiz played softball for the Farm and she said "that was by far one of the best decisions I've made." One of her favorite memories would have to be all of the travelings with the team from game to game. Ruiz is headed to Chadron State in Nebraska to continue her softball career and study criminal justice to become a detective. 
Jace Sandler has proven to be a great high school athlete. Sandler played on the varsity soccer team all four years at Wheat Ridge High. "They were the best times of my life," he said when expressing his love for his team. During just this past season, he won league MVP, got first-team all-conference, and is in the running for all-state, which is currently being decided. He said that one of his favorite memories was "playing the snow game against Evergreen and winning 3-1." Sandler will be attending Hastings College in Nebraska to play D1 soccer. His time there will also include studying physical therapy and business. 
Cassandra Uhl is a two-sport star on the Farm. She has been softball for all four years of high school and has played basketball for three. Cassandra has said that softball will always be her favorite sport. She also said that there are many good memories from softball and basketball. Her favorite memories are hitting home runs against Golden and Holy Family and just being able to play with her sister. Cassandra will be attending Aurora University in Illinois and will continue to play softball for them.
Jack Hamilton is another star athlete for the Farm. Hamilton was a transfer student from Fairview High School in Boulder, CO. He has played baseball all three years he was at Fairview and then his year at Wheat Ridge. He said that his time at Wheat Ridge has been great and he loves getting to know the team better and better. "Coach Miller has made the biggest impact on me. He has driven me and makes me work harder and harder every day," said Hamilton. He is headed to Oklahoma Christan University to play baseball and study mechanical engineering and business in the fall. 
Aliyah Rothstein is someone everyone at the Farm knows as a hard-hitting softball player. She played varsity softball for all four years at Wheat Ridge and then golf her last year. Rothstein has played in every game and started every game since freshman year. One of her biggest accomplishments is having a batting average of over .600! As a team, she is proud of her Farmers beating the number-one team in 5A, Rock Canyon. Rothstein will also be headed to Chadron State to play softball and major in biology. 
Mia Tims is attending the University of Oregon and will be competing in tumbling. Kate Peterson, our girls swimming all-star, will be attending the University of San Diego to compete in swim.
Way to go Farmers! Best of luck in the future. Congrats to all graduating athletes and all graduating seniors! We will all miss you on the Farm.