Winter Sports Preview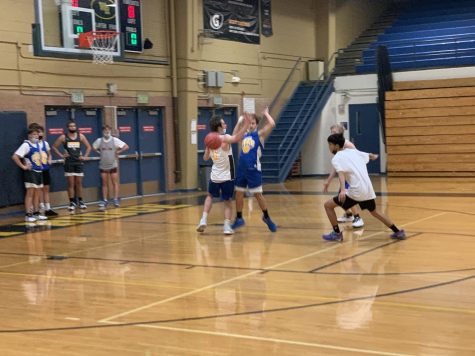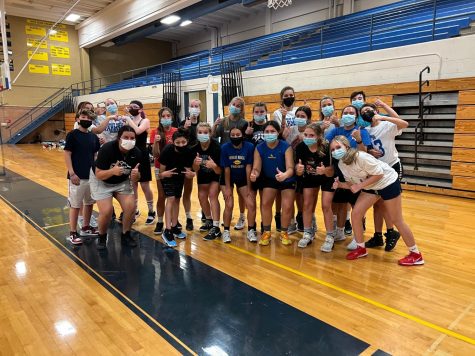 We all know last year's sports season was  a little disappointing. Not a lot of people wanted to participate for a multitude of reasons. There weren't many people playing and there weren't a lot of students watching or even bothering to keep up. It was a little boring.
This year's sports have done a complete 180.. Students are joining and showing up to games. We've had a pep rally to celebrate fall sports which was a dramatic difference. I have very high expectations for winter sports, which are girls basketball, boys basketball, girls swimming, and wrestling. 
Boys basketball had a very good turn out for tryouts, there were 50 people and only they cut 20. There are 30 players for boys basketball this year. 
"Last year we did really pretty good, and this year we've only returned one guy. It's going to be tough, we're kinda going to have to wait through it, and see who can play," Tom Dowd, the boys basketball coach said.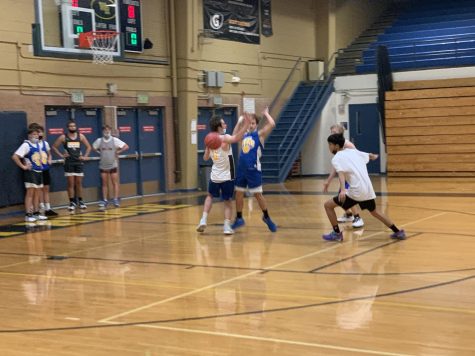 The breakdown for boys basketball is: there's 10 varsity, 8 on junior varsity, and 14, maybe 15, on the level three team. 
Varsity player, Izaac Ramirez, a sophomore, said, "I'm excited for my teammates for them to do good. My goal is to push my team."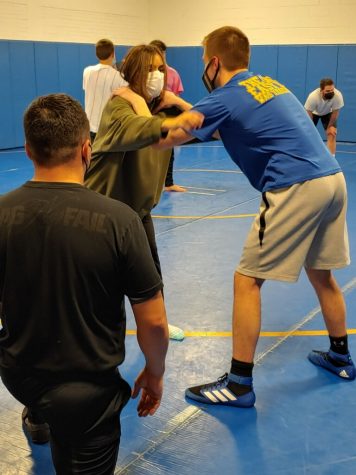 Wrestling is also off to a much better start. Farmer wrestling coach David Osse said, , "Well, first we're actually very excited to get going
because last year obviously our season was very short. We moved around a little bit. We're kinda excited to get back to normal."
They expected 15 to 20 wrestlers. They only have two returning players, one returning player is sophomore Koa Proper. Proper said, "My expectations are to beat my previous record and I'm excited to have a full season and take Wheat Ridge all the way to State!" 
Girls swimming has different expectations than wrestling and boys basketball. The coach Dean Miller said,"My first expectation is that everyone gets better and improves in all their swimming. We have a lot of new swimmers this year."
This year they have 30 participants on the team, with about 22 returning team members this year.
Last but not least we have girls basketball. Varsity player Faith Vargas, senior said, "This is my first year playing for Wheat Ridge. I lived in Texas until I was 14 and started playing basketball there since I was in 3rd grade. "I'm most excited about playing with my teammates. I don't know a lot of them since it's my first year here in Colorado and at Wheat Ridge. So I'm looking forward to getting to know them this season."
It seems everyone is excited for winter sports, and we cannot wait to see how the Farmers do  this season.