Make A Wish Succeeds on the Farm
This week, Feb. 14 through 18, at Wheat Ridge High School, the students and staff have been participating  in Wish Week. This is a week-long event where the school supports a child with a critical illness. We do this with the Make-A-Wish Foundation, which is a non-profit foundation. Make-A-Wish works with children who have critical illnesses and gives the children the wish they ask for. 
This year we are sponsoring 11-year-old Alli who has a wish to go to Walt Disney World before she has a surgery for her cancer. The Wheat Ridge High School senate are giving students and staff a chance to donate to her wish.
To inspire students to give, senate planned a Spirit Week. Monday was Valentine's Day and upper classmen wore red and under classroom wore pink. Tuesday was tie dye day, Wednesday was hat day, Thursday was orange-out where all the students and staff wore orange Ali's favorite color). Friday was outdoors day.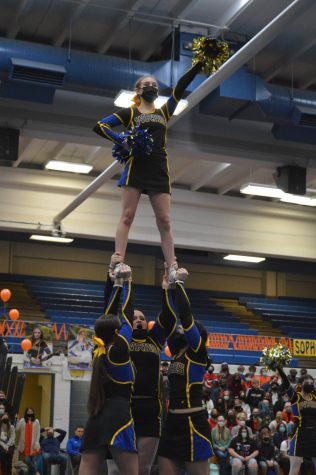 There were also "food nights" where a portion of the profits from the restaurant that you bought at would go towards Alli. The restaurants that were involved were: Raising Cane's, Smash Burger, Tropical Cafe, and Jersey Mike's.      
Donation boxes were placed throughout the school so that students and staff could give throughout the week. There has also been donation boxes in classrooms at Vivian Elementary and Prospect Valley Elementary. 
Thursday's assembly, the first held in two years, was fun for all. The band played, the cheer and poms teams performed, and some kids even had their heads shaved. The highlight of the fun was having Alli and her family attend.
So far, more than $2,000 has been donated. We're hoping for a big finish for the week to send Alli to Disney World! The goal is $7,000, and Tim Slater, the advisor of the school senate, thinks we could make it.