Farmer Fashion Fads

What Is This? ———————————————————————————————————————————–              The Farmer Fashion Fads (the FFF) is a monthly, or so, article where I interview some of the most fashionable people here at Wheat Ridge High School and go in depth into the mind of what makes their fits so good. I will shout out a few people whose outfits really stood out to me, and I will talk more about what fashion really means to them. As for my qualifications, I technically have none, so you're really going to have to trust me because I like to think I know what I'm talking about when really it's a  fun kind of delusion. 
Outfit Highlights!——————————————————————————————————————————              In this section I'm going to go over my top three outfits for this edition of the FFF. If you didn't make the list, don't worry! This is not going to be the last rendition of Farmer Fashion Fads. You have plenty of more opportunities, Enjoy!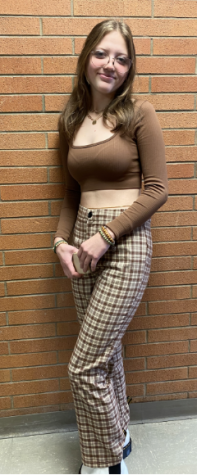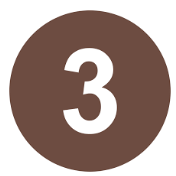 3) This weeks #3 top outfits in my humble opinion goes to a freshman, Ms. Hailey Piel (freshman)! This wasn't a deciding factor in her ranking, but let's just take a solid moment to appreciate that her outfit fits this article's theme perfectly, but also I have always been a fan of fully monochromatic outfits. As you will see later, the only thing I love more than a monochrome outfit is a brown monochrome outfit. For those of you who don't know, monochrome means an outfit (or something) consisting entirely of one color. I think Hailey executed this concept wonderfully, as not only did the brown in the pants match the top perfectly, but these two pieces work very well together. When wearing loud patterned pants such as plaid, it's always a safe bet to pair it with a plain shirt. Not to mention, the proportions of the outfit work well, too. In Haileys interview, she mentioned that a key part of her style is "big pants, little shirt," whether Hailey knew it or not, is a great way to have a comfy look and keep your figure in tact. Overall, this outfit is very well done, so I give lots of props to Hailey and I'm excited to see what outfits she pulls out in the future!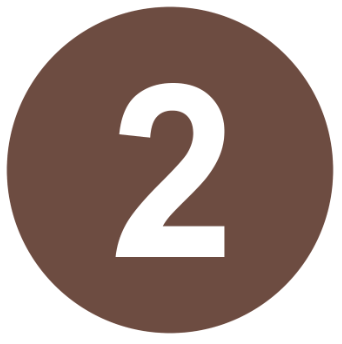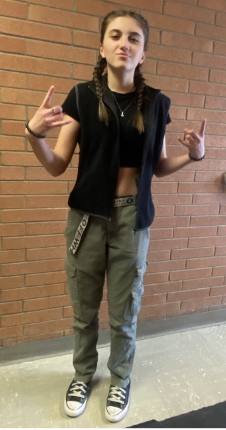 2) Moving right along, our #2 highlights are going to be awarded to the one and only Julie Jackson (freshman). There is something very specific about this outfit that I absolutely love, and that is the fact that Ms. Julie is fully embracing this streetstyle kind of aesthetic, which is definitely something that is upcoming in Gen Z, but takes heavy inspiration from the 90s. The basics of street style is theoretically very simple but difficult to pull off; baggy on top, baggy on bottom. When doing this aesthetic, it's easy to lose one's shape, but Julie took on this look in a perfect way with color coordination and just the right amount of baginess. In Julie's interview, I had her describe her style in three words, and she said, "skater, comfy, streetwear." Which if you ask me, that's exactly what I want to hear from someone who is going for this style. Julie really killed it with this, and I hope to see more of this streetwear look in the future!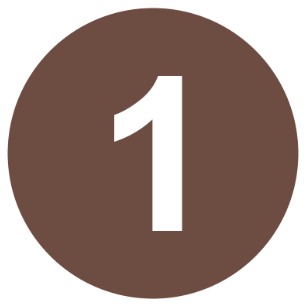 1) Now what you have all been waiting for. Time to award the number one spot of this month's feature. Congratulations to, drumroll please, Donavin Blair (sophomore)! You'll notice some similarities between this outfit from Donavin, and Hailey's outfit from earlier. This is another fully monochromatic brow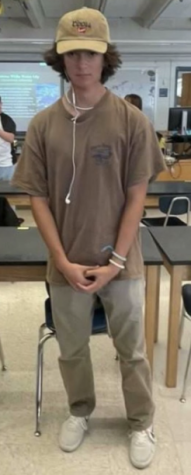 Outfit, Which as I mentioned earlier, I love. While the outfit consists of multiple shades of brown, they all work very well together, which leads to the outfit being very cohesive. What I appreciate about this outfit is that while yes the browns are different, they are all the same brown. It's a very neutral brown, as opposed to a brown with a colorful undertone. I also think the proportions of this outfit are done in a very relaxed but good way. Since the shirt is oversized, the pants being a little bit more fitted is a really good choice to keep Donavin's silhouette, so whether that was a purposeful choice or not it was a good one.  However, I think my favorite thing about this outfit is that it's super casual but so obviously put together. Very well done overall. I hope Donavin does more of this vibe, because it's something I really appreciate. Congratulations on having the fit of the month!
Something to Think About——————————————————————————————————————-
             Every single person that I took the time to interview explained to me that the outfit they have on throughout their day. One Julie Jackson is quoted saying "look good, feel good", and another Giovanni DiTrio, sophomore, is quoted saying "I don't put a lot of thought into my outfits, but I know that when I do it has a big impact on my day, even on how people treat me." This makes me wonder, is it only high school students that rely so heavily on their outward appearance? Well, from what I heard, the simple answer is no. I also interviewed Meagan McDowell, an English teacher here at Wheat Ridge. She said that "wearing an outfit she feels good about gives her the ability to portray the confidence that she wants to invoke in her students". She also talks about how, in a sense, she agrees with Julie's concept of look good, feel good. Through all of this I think it becomes very obvious that it's not just teenagers that rely on feeling confident to have a good day, it's everyone. Think about that next time you're going to school, or out to run errands. It could potentially go a lot better depending on you finding the right outfit.