95th Academy Award Nominations Round Out with Originals, Sequels, and Remakes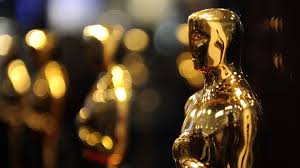 This year will hold the 95th Academy Awards ceremony, presented by the Academy of Motion Picture Arts and Sciences. This year's Oscars will honor films released in 2022. The nominations voting began on Jan. 12 and went until Jan. 17. You can watch the awards ceremony on your local ABC station on March 12, at 6:00pm to 9:00pm.
According to Joey Nolfi from Entertainment Weekly, Everything Everywhere All at Once, Top Gun: Maverick, and Thor: Love and Thunder are all movies worthy of winning an Oscar. Categories of Oscar awards include best picture, best actor, best actress, best director, best supporting actor/actress, and best animated feature, among other awards.
Everything, Everywhere, All at Once is a fast-paced, action-packed, humorous movie that will keep you entertained till the last minute. According to Forbes, this movie is predicted to have two nominations for Best Supporting Actress, for Jamie Lee Curtis and Stephanie Hsu.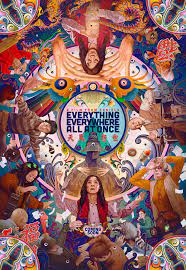 These predictions became reality on Jan. 12. As well as a predicted nomination for best picture. The comedy won five statuettes at the Critics  Choice Awards, including best picture, supporting actress for Ke Huy Quan, director and original screenplay for Daniel Kwan and Daniel Scheinert and editing for Paul Rodgers.
Avatar: Way of Water, a sequel to the 2009 Avatar, which remains at the top of the list of biggest-selling films of all time. According to Box Office Mojo, Way of Water, a shoo-in to win the FVX Oscar for photorealism while introducing breakthrough underwater performance capture. Due to the groundbreaking virtual production, the movie is considered to be a contender for awards in production design, costume design, and cinematography.
Thor: Love and Thunder is the fourth Thor movie in the Marvel universe. This movie has been met with a lot of controversy about if it should be nominated. Supporters say that the movie performed poorly compared to Thor: The Dark World, and the film didn't have a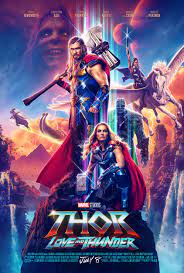 great start, only earning $46 million during the first weekend it was released, while Thor: The Dark World made $85 million. While others believe that it should be nominated due to its beautiful combination of the character development, action, music, story, and plot surprises. Although Love and Thunder wasn't nominated, it was predicted to be nominated for 'Best Picture'.
Top Gun: Maverick, a sequel to the 1983 film, Top Gun, is an action, drama, and adventure-packed movie that will have you at the edge of your seat until the very end. The film is predicted to have nominations for best cinematography, due to the realistic portrayal of fighter jets. Although, the movie also has amazing ground scenes that have a golden-hour lighting that makes the movie more pleasing to the eye.
The Oscars is known for its nominations, winners, predictions, and red carpet fashion. This time of year is very exciting for people with favorite influencers or actors. Watch out for your favorites at the Oscars 2023.