Three Libraries in Colorado Shut Down Due to Meth Contamination
 Libraries in three Denver suburbs and the city of Boulder have had to temporarily close their doors in order to clean up  methamphetamine contaminations. 
Meth is a highly addictive stimulant that can be ingested by smoking, snorting, swallowing a pill, or injection. According to the Centers for Disease Control and Prevention in 2021, deaths from drug overdose rose to record breaking levels, nearing 108,000. The number of deaths associated with stimulants like meth increased to 33,000 in 2021 from 25,000 in 2020.
According to The National Institution on Drug Abuse, researchers aren't sure if second hand smoke from meth can have health effects or give people a high. Although, people who are exposed to secondhand smoke, can test positive for meth afterwards. Meth labs have been found in parks, and the drug has been found in schools across the country. In environments where meth is produced, the drug can permeate drywall, carpets and insulation and then be ingested, inhaled or absorbed through the skin. Meth contamination has been a growing public health hazard, but appears to be more common in private residences.
The main public library in Boulder was shut down on Dec. 30, due to this problem. Test results from restroom exhaust vents showed methamphetamine contamination. The city had conducted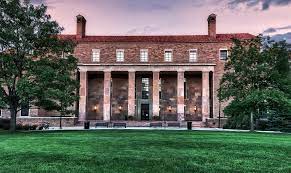 tests "voluntarily and out of an abundance of caution" after receiving reports of people smoking meth in the library's restrooms in November and early December, as well as library staff being evaluated and cleared for methamphetamine exposure after feeling ill. The library reopened on Jan. 3, after extensive cleaning of the floors, walls, and heating and ventilation systems. The public restroom remained unavailable and are still being cleaned, as well as the removal of public seating, computers and laptops.
The Boulder library director, David Franan said,  "The problem is not isolated to Boulder or to libraries — it's a national problem," he said. "It's a story about drug addiction and housing instability — it's not about libraries."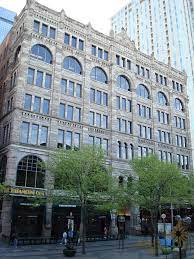 The Englewood Public Library shut its doors on Jan. 11 after tests taken on Jan. 6 that showed heat vents reflected meth contaminations with levels above state threshold. The tests were done as a proactive measure after the reports from Boulder. Other spaces in the library had lower levels of contamination, but will still require specialized cleaning, according to the city. Due to the contamination happening at a public library, cleanup efforts are likely to be an extensive and lengthy process, an expert told NPR. The city also decided to temporarily shut down the library, as well as a lobby and some restrooms in the nearby Englewood Civic Center, citing contamination.
Bemis Public Library in Littleton, closed Jan. 18 after tests came back and showed meth was found in the women's, men's, and family restroom exhaust fan. There is no current date for reopening of the library. There is an officer present 20 hours a week at the library and there has been a new 33-camera security system installed that monitors all public spaces.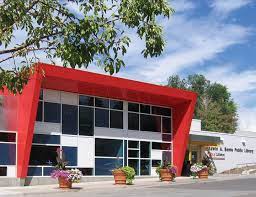 Denver Public Library has not currently tested for any meth at any locations, though there is a cleaning protocol being implemented in the facilities. The city currently regularly cleans "restroom surfaces and ventilation equipment to mitigate the spread of diseases and any exposure to unknown substances," Denver library spokeswoman Olivia Gallegos told The Denver Post.
Due to this being the third closure of a library in the state in a matter of weeks, it has shown how difficult it has been for public libraries to keep their doors open during a pandemic and a drug epidemic. The American Library Association said incidents involving methamphetamine contamination in library buildings appear to be limited in Colorado. It is unclear whether people who went to the library are at risk of health problems, said Chelsea Shover, assistant professor-in-residence at the UCLA David Geffen School of Medicine.