New Movies Making Their Way to The Big Screen This Year!
It seems as though 2023 is the year of the most anticipated movies! Famous directors like Wes Anderson, Greta Gerwig, and Christopher Nolan have new movies ready to be released in a few months! Looks like we are all going to be busy this year catching up with these movies that are sure to be entertaining. I can say I have been waiting months just for a trailer for some of these, and now that they are out, we are one step closer to finally seeing the movies on the big screen. So here are some of your most anticipated movies that will be out very soon!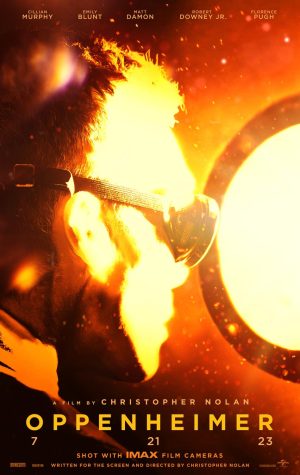 Oppenheimer (Christopher Nolan)
Possibly one the most talked about movie this year is the new Oppenheimer. This movie really stands out because of its honorable cast, and even because some speculate it could be the best movie made on the topic of the Atomic Bomb. Speaking of what it is about, Oppenheimer follows the life of the American theoretical physicist, J. Robert Oppenheimer or also known as "the father of the atomic bomb"– given this name because of his role in the Manhattan Project during World War II– is played by Cillian Murphy. Other supporting actors/actresses in this movie includes, Florence Pugh, Matt Damon, Emily Blunt, and Robert Downy Jr. This movie will show the invention of possibly the most destructive and catastrophic invention of mankind; Yet will this film  be a rival against Nolan's other work, including… Inception or maybe even The Prestige. Well, expectations are high, so perhaps this will be one of his best movies yet. Nolan's new movie will show only a small time of this invention but will highlight the power struggles the physicist faced against Generals and people in power, who sought to continue with the invention despite Oppenheimer's moral qualm building up inside him. This movie will be released July 21, and honestly I can't wait much longer to see how this movie turns out. It will surely be interesting to see how Christopher Nolan decides to build this story and the other subplots.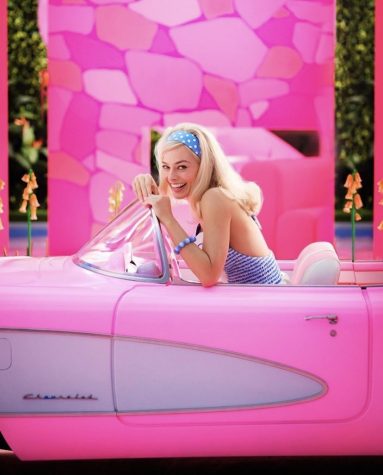 Barbie (Greta Gerwig)
The talented, brilliant, amazing, showstopping, spectacular, never-done-before movie, Barbie! I would say this new Greta Gerwig movie is the real talk of the town and likely the movie that everyone will be talking about for a while. And no, it's not just the AMAZING cast but the storyline that really makes this movie something new and totally eye-catching. But the cast is to die for, I mean, you can't not be excited to see Margot Robbie as Barbie and Ryan Gosling as Ken! Nevertheless, the rest of the cast is just as exciting to see on the big screen. We also get to see Simu Liu, Nicola Coughlan, Michael Cera, Kate McKinnon, Issa Rae, Emma Mackey, and so many others play these amazing characters! (You can see the other cast members on the Barbie Movie Website) So the cast aside, this unique storyline is definitely not something any other Barbie movie has done. On the official website it says, "To live in Barbie Land is to be a perfect being in a perfect place. Unless you have a full-on existential crisis. Or you're a Ken."
This gives us a sneak peek into what is really going to go on in this movie. It seems as though Margot Robbie's Barbie has gone through some kind of crisis and was forced to leave Barbie Land or maybe she left on her own accord? Barbie now has to face the real world full of very different things than life in Barbie Land. After all, the real world isn't perfect so it's quite intriguing to see what it will be like for Barbie, a woman who has only ever known perfection, to enter such a wildly foreign place. She will have to face many challenges and I'm very excited to see how it will play out with the other characters. The movie will be In theaters July 21, and it can't come sooner.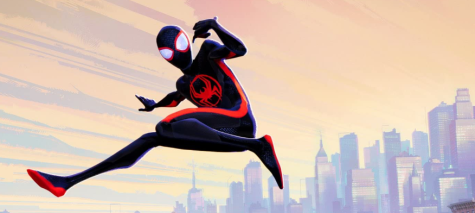 Spider-man: Across The Spider-Verse (Joaquim Dos Santos, Kemp Powers, Justin K. Thompson)
Finally, the story of Miles Morales continues! I can't talk for everyone, but I know I have been waiting for so long to get another movie with possibly one of the best Spider-Man characters. This new Spider-Man movie will follow Miles Morales as he is "catapulted across the Multiverse" according to Sony Pictures. Miles will come face-to-face with spider people from multiple different universes and will have to go against the other heroes when they all end up fighting each other over a new threat. Miles then will have to redefine what being a hero really means to him in order to save the people he loves. This storyline I think is really fitting for a Spider-Man movie and as usual, I'm really looking forward to it. Just like the last movie, we have Shameik Moore voicing Miles Morales, and Hailee Steinfeld voicing Ghost Spider. In this new movie we will also see Spider-Man 2099 voiced by Oscar Issac, Daniel Kaluuya as Spider-Punk, Jake Johnson as Peter B. Parker and Issa Rae as Spider-Woman. There are so many other actors that are sure to bring this movie to life, and the rest of the list is provided by Sony Pictures. This movie will be releasing June 2, 2023 so mark it on your calendar and get your friends together to watch this new, heavily anticipated movie!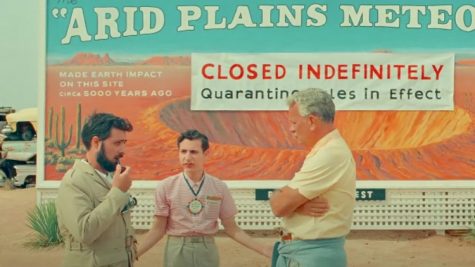 Asteroid City (Wes Anderson)
And Wes Anderson is back at it again with yet another breathtaking movie, Asteroid City. This new movie is centered around an alien invasion/encounter that happened in a small desert town circa, 1955 during a Junior Stargazers/Space Cadet convention. The movie's new trailer brilliantly illustrates the desert town feel with the bright, almost blinding light and otherworldly shades of colors whilst including the colorful pop of colors associated with the 1950s. Wes Anderson's usual ultra-symmetry filming technique, that really draws the viewer in, is of course one of the highlights of the movie/trailer yet the cast is definitely something that peaks the interest of anyone watching the trailer. Some of the most notable cast members are Jason Schwartzman, Scarlett Johansson, Tom Hanks, Ed Norton, Bryan Cranston, Adrien Brody, Tilda Swinton, Maya Hawke, and Steve Carell. It pains me to not be able to write the entire list because this movie honestly has one of the best casts of all the movies coming out this year. But fear not, the rest of the cast is available to see on the official site by Focus Features. Overall, Wes Anderson's' newest movie is something to look forward to not only because of the cast, or the amazing directorial techniques, but also because of the interesting storyline. What are these aliens? What do they want!? This movie is surely going to be interesting and quite entertaining so I will be counting down the days till June 16, 2023 when it is finally released!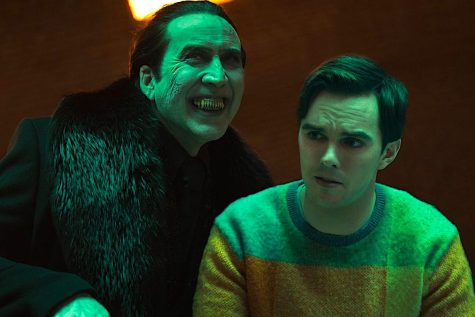 Renfield (Chris McKay)
As an honorable mention from the one and only, Ms. Landon, this soon-to-be released movie, Renfield, follows the loyal servant of The Prince of Darkness, aka Dracula, as he tries to find a way to end his codependency and find a life outside of being Dracula's aide. This movie is quickly coming up and will be released this Friday, April 14. Renfield is played by the one and only, Nicholas Hoult and Dracula is played by Nicholas Cage. Actress Awkwafina is also a main character in this movie, as well as an appearance from Ben Schwartz. The rest of the cast and more information regarding this movie is available on the official Renfield website. This movie is surely going to be interesting and the story of Dracula is always a fun time. So in the end, I would definitely recommend this movie if you want something with action and entertainment. 
This year there are going to be so many amazing movies, I just know it. Unfortunately I need to keep this article short, so I only wrote about a few of the movies I think are going to be big this year, but of course, keep your eyes peeled for the other new releases and find what you like! With a majority of these movies coming out this summer, it is the perfect time to watch all the movies that really pique your interest. Overall, just check out some of the newer movies coming out and enjoy your time!