Good Bye, Mr. Watkins!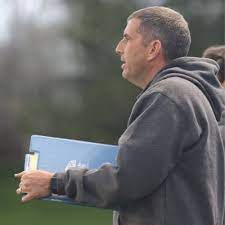 "He has always been encouraging And believes in all of his players which is why I've always loved playing for Dan," said senior Ellas Straface when asked about girls' soccer coach and Wheat Ridge High School Tech expert Dan Watkins. 
Watkins, known by most students by his first name, has worked at Wheat Ridge since 1998, and through his time here has connected with many students and staff members. Although his computer skills have helped with many school events and supported many students, his biggest impact is the girls' soccer program at Wheat Ridge High School. From dancing in the locker room before the game to team cheers in different languages, the soccer program is often described as a "family community" and the influence of Dan Watkins is a part of what makes it such a special team. 
This season was his last year coaching for the girls and his last year working at the Farm. Next year he will be working at Arvada West High Schoolas their Technology Coordinator. But even though he is leaving his message and influence on the soccer program will be remembered. 
"Dan has been really good at boosting my confidence on the field and I really appreciated how he has always been honest and sweet," said senior Naomi Fireman Schiavoni. 
Dan's legacy is one full of growth and successes on and off the field. One of the most amazing parts of being a soccer player at Wheat Ridge is that you begin to truly embody the saying "once a Farmer,always a Farmer." 
Former soccer players are still connected to their Wheat Ridge roots, coming back to teach the team about mental health, coming to the alumni games to support, or even coming back to coach with Dan like the wonderful Kendra Gothard, who is also a math teacher on the Farm. 
Building a lifelong community like this is not an easy thing to do, and it showcases the positive environment and strong bonds Danhas created with his players over the years. It is clear how much he loves the program and the sport through his years of dedication and hard work. 
In his own words, Dan hopes to be remembered for "pouring everything into Wheat Ridge, and I try to make this a great place to be for all students and [I hope]I was a good contributor to our staff and community throughout my time here."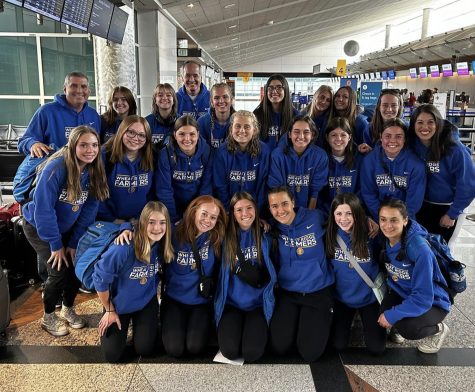 On and off the field, Dan Watkins has been an amazing addition to our school and community. As a school, we owe him a huge thank you for all he has done and will miss him tremendously.