2014 MLB Spring Training
By Joe Schnebly
On Oct. 30, 2013, the Boston Red Sox won the World Series against the St. Louis Cardinals; nine months earlier, pitchers and catchers reported in February for spring training.
It is now that time again; time for spring training. The 2014 MLB season officially begins Feb. 6-16, when pitchers and catchers report to their teams; position players report 3-5 days later.
Like in the regular season, there are two different leagues known as the Cactus and Grapefruit leagues. Unlike the regular season, American League (AL) and National League (NL) teams can intermix and be in the same league. The Cactus League, in Arizona, is the location of teams from the Midwest to Pacific. The Grapefruit League, in Florida, is the location of teams up and down the East Coast.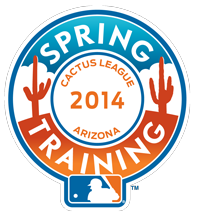 This year, like it is every year, spring training is the most important part of the season for every team. It can even make or break the season and determine if a team has a chance to be in the post-season.
The hometown favorites, the Rockies, don't seem to have made a lot of changes during the off-season and will most likely keep the same roster, besides Dexter Fowler. Fowler was traded to the Houston Astros for two nobodies from the worst team in the league. Possibly one of the strangest trades during the off-season, made by any team.
Then there are the 2013 World Champion Boston Red Sox. They haven't made a lot of changes either, but they have picked up 37-year-old catcher A.J. Pierzynski from the Texas Rangers. They already have two catchers; why would they need to make it three?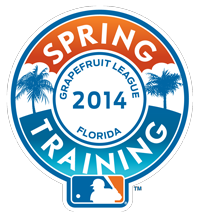 The biggest winners of the off-season, however, were the New York Yankees. They signed Japanese pitcher Masahiro Tanaka to a 7 year, $155 million contract. Tanaka hasn't even pitched in a major league game yet, but he went 24-0 in the Japan league, all with a 1.27 ERA. He should be a strong asset for the Yankees this year. The Yanks also signed outfielder Carlos Beltran, outfielder Jacoby Ellsbury, second baseman Kelly Johnson and catcher Brian McCann.
This spring training should be one of the more competitive and important pre-seasons for every team in the league this year. Most teams will be able to scout out their competitors this season and see how tough the season shall be.