A United Team: WR Soccer Succeeds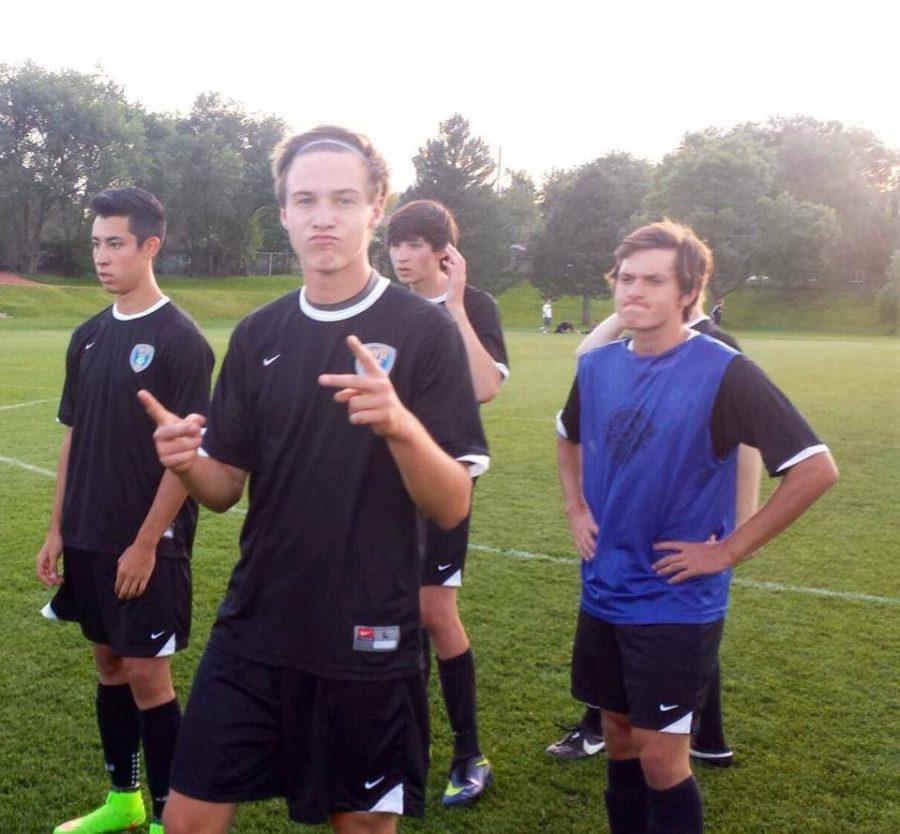 By Efren Acevedo
With a 3-1-1 overall record, the Farmers boys soccer team is off to an okay start.
On Sept. 16, the Farmers had their first league game against Evergreen and lost 2-1 in overtime. Although they lost, the team will learn from this and do better next game. Last year the boys won league and will hopefully do it again this year.
Senior Seb Spinks leads the team with four goals scored so far this season. As for the defense, junior goalkeeper Chase Odean has only allowed one goal and has saved twenty-three goals.
 On Sept. 9, the Farmers squared off with Dakota Ridge. The Farmers came out as the victors, winning 3-2. Spinks and senior Max Sweeney combined for a total of three goals. Spinks scored two and Sweeney scored one. The team totaled 34 attempts, three goals, and thirteen fouls.
 To prepare for the season, Sweeney said " We have done a lot of conditioning, film study, and most importantly team bonding."
One key player who has improved a lot is senior Ryan Browne. According to Sweeney Browne goes out to every game and gives it a full 100%. As for the losses, the team just shakes them off and learns from their losses to become stronger.
The Farmers have ten games left for the season, eight of them being league matches. The future isn't clear yet, but there is a possibility that the boys may make it to state this year. " I believe that we will make it further this year than last year because we have gained so much more experience" says Sweeney.