Wheat Ridge Basketball Getting a Jumpstart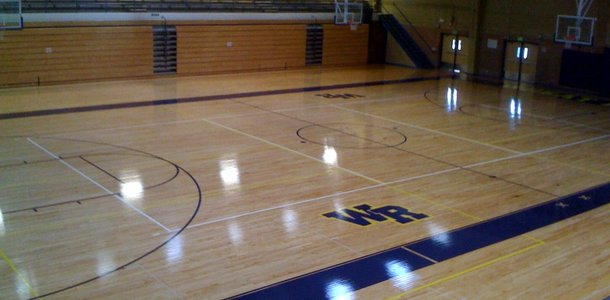 By Brendan Johnson
As the time for fall sports comes to a close, the Wheat Ridge basketball teams are preparing for the rapidly approaching season.
The basketball teams finished up open gyms recently, and with the new roster put together, the teams are getting prepped for their first game against Lincoln High on Dec. 1.
When asked if the team could do anything to prepare more, senior Anthony McGinnis responded, "not a … thing because we're going to be tight this year."
"We'll be pretty solid for the most part. We only lost one player," said junior Cruz Martinez about his predictions of the team.
The teams are all putting in some hard work to up their game, and Cruz thought that, "Free throws" would be the biggest worry for the team.
When asked about the changes made to the team, Coach Tom Dowd said, "we'll have a more spread-out attack than we did last year." Asked about the stand-out players, Dowd said they are, "…Vedin Kozic, Willie Harris, Jordan Jones, and Anthony McGinnis," and claims that they, "are going to be the guys carrying alot of the load. We also have some good young juniors that are on the rise, Damian Padilla and Nico Young both played a lot as sophomores," said Dowd
Dowd, McGinnis, and Martinez all agreed on one thing; Golden will be the game to look forward to.