Rockies Are Looking In the Right Direction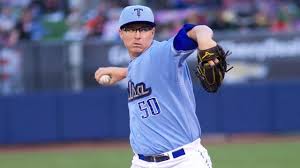 By Alex Rea
Spring Training for the 2015 Major League Baseball season is now upon us, and the Colorado Rockies have some new promising additions.
Since the Rockies had yet another unsuccessful season in 2014, having a 66-96 record, they definitely need some help on the roster. The Rockies' biggest additions consist of utility infielder Daniel Descalso, who got picked up via Free Agency. Descalso spent his big league career with the Saint Louis Cardinals putting up a .243 lifetime average with 111 RBIs. Former Padres catcher Nick Hundley, with another low career average at.238, has also turned in his old jersey for the Mile High purple. Both Hundley and Descalso should expect to up their stats because of the field transition here in the Mile High City.
Last year the Rockies  faced little struggle at the plate. Every team stat was among the top five in the league. With that being said, how does one of the best-hitting teams go so far below a .500 season? Simple answer: lack of pitching. The Rockies had the exact opposite statistics when comparing pitching to batting. Now the controversial altitude seems to be every fan's excuse, but there have been a lot of pitchers who have found success at the "diseased" Coors Field.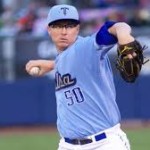 Pitchers can find success here in Colorado. For example, Rockies ace, Jorge de La Rosa had a 10-2 record at home; we have seen it in the past and present from Ubaldo Jimenez and Jeff Francis as well. So from a pitching aspect, Colorado has a lot to go to become a successful team. Rockies' number one pitching prospect Jon Gray has some promising upside value if he can pitch consistently. Gray has been invited to Spring Training after spending his career in the Minor League system, so he has a chance to display his value.
When looking at the lineup for the Rockies, fans can see a team littered with all stars, some yet to prove how capable their abilities are. The face of the organization Troy Tulowitzki has endured an off season's worth of trade talk, but due to constant injury conditions, his value isn't high enough. The Rockies have said the same thing about Carlos Gonzalez, who faces similar health problems, and say they need to build their value before considering trade offers.
In my mind, the Rockies could do without both Cargo and Tulo; the divorce would be difficult but appears to be inevitable. Outfielders Charlie Blackmon and Corey Dickerson both had breakout seasons leading the team in multiple statistical categories. First Baseman Justin Morneau had an amazing season a swell, so the Rockies have a stacked offense unlike many teams in the majors.
The Rockies may turn to their prospects if they want a prominent season soon, so why not make a long term investment in trading your two big stars? Get some top-quality young players to help the future team and further develop the players you have. Craft some veterans who would be anxious for a late championship run and build around them. Only time will tell what the Rockies do and where that leads in the standings.